Actriz de reparto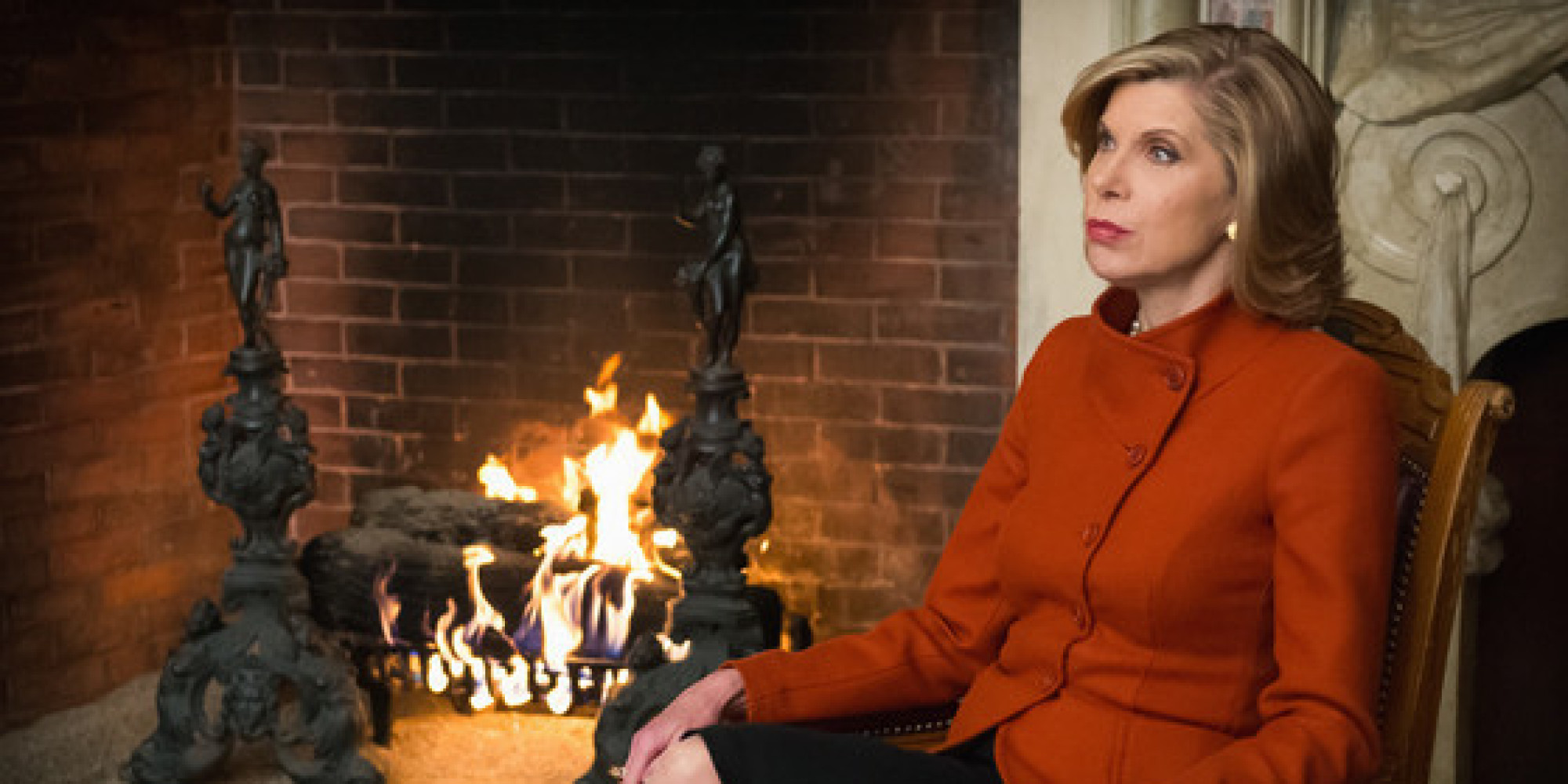 6. Christine Baranski por The Good Wife
No hay mujer más elegante en la televisión. Ni tampoco ninguna persona con una risa más maravillosa que la suya. Unes esas dos características de Baranski, le añades hondura, sensibilidad y presencia y tienes como resultado un trabajo modélico. Una auténtica dama de la interpretación.
5. Kerry Bishé por Halt and catch fire
¿Es posible no enamorarse de Kerry Bishé? Su Donna es, a la vez, una mujer insatisfecha en un matrimonio que hace aguas y una intrépida pionera en busca de aventuras. Todo en uno. Inteligente, graciosa, dura, profunda. Y muchas cosas más. Bishé es un vendaval.
4. January Jones por Mad Men
Jones tiene una secuencia, en esta última temporada de Mad Men, en la consulta de un médico que es escalofriante. Su rostro es un poema. Un canto triste, que diría Lluís Llach. Mientras dos hombres arreglan su vida ella de deshace como un azucarillo, con la cámara pegada. Será una actriz limitadísima, pero lo que ha hecho con Betty Draper es un trabajo descomunal. Qué dignidad le acaba dando a esa mujer al final de este inmenso relato. Su último plano, sentada en la mesa, con Sally a su lado fregando, es otra joya, tanto de dirección como de interpretación.
1. Carrie Coon por The Leftovers
No, no me he olvidado de cómo se cuenta. Saltamos del 4 al 1, directamente. Un triple empate, algo que debe ser altamente improbable en los Emmys. Pero es que no puedo elegir entre estas tres mujeres. No puedo hacerlo. La recién llegada, la que está en la cresta de la ola y la que ya se retira. Y como no puedo elegir y total esto no son más que listas que hago por amor al arte, no he elegido. Los Emmys tendrán que escoger entre las otras dos actrices que acompañan, en lo más alto de esta lista, a la descomunal Carrie Coon. Hace 15 meses no sabía ni que existía, ahora, tras The Leftovers y Gone Girl, no puedo dejar de pensar en ella. Su Nora es desgarradora. La entereza con la que la interpreta, el cariño que arroja en esa mujer que de la noche a la mañana perdió a toda su familia es escalofriante. Impacta. Mucho.
1. Lena Headey por Game of Thrones
Vaya clase maestra de interpretación la que dio este año Lena Headey sufriendo como nunca. Eso sí, manteniendo toda su dignidad. Cersei nunca estuvo más contra las cuerdas y Headey lo aprovechó para adueñarse de la temporada. Uno no puedo más que levantase, aplaudir y arrodillarse. Larga vida a la borracha Reina Madre.
1. Christina Hendricks por Mad Men
Aún parece increíble a día de hoy que Hendricks no lograra el Emmy por la temporada de The Other Woman (T5). Pero así fue, Hendricks, como todos los actores de Mad Men, sigue sin Emmy. Esta es su última bala y ¡vaya bala! Tras dos años en el dique seco, Weiner se acordó de ella en la recta final y le entregó tramas maravillosas. De hecho, la colocó, de nuevo, en el mismo punto que estuvo en The Other Woman, pero esta vez su comportamiento fue completamente diferente. Y ahí fue cuando nos demostró que efectivamente es una actriz con un magnetismo, una fuerza y una clase mayúsculos. Es imposible no mirarla y admirarla.
Actriz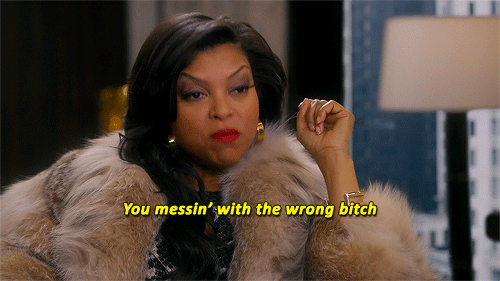 6. Taraji P. Henson por Empire
No pude evitarlo. Me he reído tanto este año gracias a Henson que he tenido que meterla en esta lista. Ella es la actual reina de la televisión trash. Una máquina que lo devora todo. Si tiene que arrastrarse por los suelos, se arrastra, si te tiene que quedar en bragas "sexys" se queda, si tiene que insultar, insulta. Y así todo el rato. Cookie Lyon es el personaje más descacharrante de la televisión. Y hay que ser muy valiente para interpretarlo. Ni Viola Davis, ni Kerry Washington, las otras dos grandes estrellas afroamericanas de la ficción actual, podrían haber hecho este personaje. Tiene un mérito increíble. De verdad.
5. Robin Wright por House of Cards
¡Qué elegante y fría es Robin Wright! ¡Qué voz! ¡Qué forma de susurrar ostiazos verbales! Su interpretación de la sibilina, retorcida y torturada Claire Underwood es tan sutil como fascinante. Economía de recursos. Muchas veces menos es más. En esta ocasión, sin duda alguna.
4. Ruth Wilson por The Affair
Ni la ganadora del Globo de Oro sobrevivió al vacío que le hicieron los Emmys a The Affair, el drama contado desde dos puntos de vista diferentes de Showtime. A diferencia de Lizzy Caplan, que el año pasado sí logró entrar en los Emmys a pesar del ninguneo a Masters of Sex, la sensacional y turbadora Ruth Wilson no ha podido conseguir la nominación en una categoría muy apretada. Desde luego la merecía, es un trabajo fascinante, sobre todo, obviamente, cuando la serie está contada desde su punto de vista. Consigue que la entiendas aunque no seas capaz de creerla de todo. Darle verdad pero mantenerla entre las tinieblas.
3. Keri Russell por The Americans
¿Madre americana o espía soviética? Ha llegado el momento en que Elizabeth ya no puede seguir compatibilizando ambas facetas de su vida. No es machismo, su marido está en la misma situación, pero ella lo lleva peor, la relación materno-filial en este caso es mucho más compleja. ¡Es tan valiente lo que hace Keri Russell en The Americans! Se nota muchísimo que ella cree en el proyecto y que se pone a su completo servicio. No busca nunca el momento de lucimiento, lo importante es el relato. Y aún así se luce porque construye un personaje riquísimo que intenta todo el rato esconder sus verdaderos sentimientos y/o ideas. Matthew Rhys es mucho más transparente que ella. Es fascinantemente indescifrable.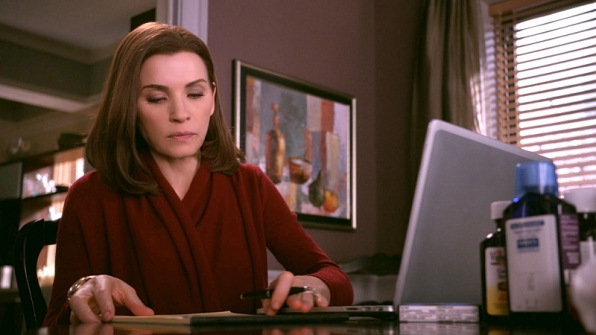 2. Julianna Margulies por The Good Wife
Ha pasado. Julianna Margulies en el número 2. No creía ni yo que fuera a hacer esto. No es que haya estado peor Margulies este año, de hecho en su capítulo psicotrópico o en Winning Ugly dio un auténtico recital, simplemente es que tenía que saldar una cuenta pendiente. Sigue siendo la actriz que más me maravilla de la televisión actual.
1. Elisabeth Moss por Mad Men
Siempre digo que la objetividad no existe, la imparcialidad sí. Y yo, desde luego, no soy imparcial con Elisabeth Moss. Si Moss fuera la típica chica guapa y/o graciosa en la vida real tendría ya unas cuantas nominaciones a los Oscar. Pero como no lo es no tiene tantos fans. Eso sí, somos fans acérrimos. A lo mejor sólo es cosa mía, pero espero que los que lean esto sientan también que se encuentran en una fase vital que huele a viejo. Que están listos para avanzar. Eso es lo que le pasa a Peggy Olson, y Moss lo borda. Clava esa insatisfacción, esa soledad, esa impotencia. Y a la vez, nos muestra que siempre hay espacio para la esperanza. El viaje vital de Peggy ha sido apasionante, Moss la ha exprimido al máximo, el final ha sido precioso. Dale una uña a Moss y te devorará el cuerpo. Es una actriz total.