La respuesta a ¿de qué puedo escribir? es siempre ¿por qué no una lista eh, por qué no? Y aquí está, 10 películas anglófonas para este 2014, no incluyo a Lars Von Trier porque ya he visto lo que ha hecho (cuán travieso eres Lars) ni a Boyhood de Linklater porque ya se vio y ya nos han dicho que es buena, y la gracia de esta lista es ver cuantas ostias me meto a final de año. Tampoco está Malick, básicamente porque con él nunca se sabe si se puede o no contar. Ni ninguno de los tres directores daneses que profundizan sus carreras en la maquinaria yankee: Vinterberg, Scherfig y Bier. He dejado fuera al cine de habla no inglesa porque tampoco hay mucha información por ahí suelta, habrá que esperar a Cannes, pero este año vuelve Kusturica, los Dardenne regresarán a la costa azul por primavera y mi chico, Xavier Dolan, tiene otra peli. 25 años, quinta película señores. ¿Y el cine español? Creo que se merece lista propia, pero para ir abriendo boca, estrenan directores como Rosales, Rodríguez o Monzón, en Austin han hablado maravillas de 10.000 km y yo me muero de ganas de ver Magical Girl de Carlos Vermut.
¿Soy un actor serio ya? ¿Y ahora? ¿Y ahora? ¿Falta mucho?
Dir: Bennett Miller
Rep: Steve Carell, Channing Tatum, Mark Ruffalo
¿Qué? La historia pivota sobre un luchador profesional medalla de oro en los Juegos de Los Ángeles y un multimillonario amigo suyo. De fondo, el asesinato del primero.
¿Por qué? Bennett Miller tiene en su haber dos dramas tan sólidos como Capote y Moneyball, el tráiler pinta bien y puede ser el salto definitivo de Steve Carrell a las grandes ligas interpretativas. La fotografía es de Greig Fraser, el hombre detrás de la fabulosa fotografía (¡la secuencia nocturna del asalto a la casa!) de Zero Dark Thirty
¿Dónde te has metido Amy? ¿Y qué animal llevas en la cabeza?
Dir: Tim Burton
Rep: Amy Adams, Christoph Waltz, Krysten Ritter, Jason Schwartzman
¿Qué? La historia real de una gran pintora fotógrafa cuyas obras son firmadas por su marido
¿Por qué? Todas las informaciones sobre este proyecto apuntan a que puede ser el regreso de Tim Burton a las grandes ligas después de que su carrera haya ido artísticamente a la deriva en los últimos años. Un drama sólido con dos de los actores del momento y ¡GRACIAS! sin Johnny Depp. Parece ser la gran apuesta de la Weinstein para la próxima carrera de premios. La música obviamente será de Danny Elfman y la fotografía de Bruno Delbonnel, nominado aún este año al Oscar por Inside Llewyn Davis.
8. Maps to the stars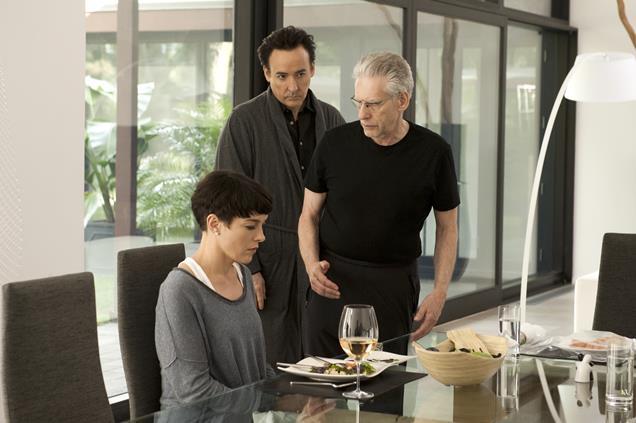 ¡Vísceras! ¡Más vísceras!
Dir: David Cronenberg
Rep: John Cusak, Jualianne Moore, Robert Pattinson, Mia Wasikowska, Olivia Williams
¿Qué? La película gira en torno a un escritor de libros de autoayuda, su familia camino a la perdición y una actriz neurótica
¿Por qué? Cronenberg dirigiendo un drama psicológico es un seguro de vida. Que su protagonista sea John Cusak un serio peligro, que estén en el reparto Julianne Moore y Olivia Williams dos seguros de vida.
7. The imitation game
Posando en la premiere de The Fifth Estate
Dir: Morten Tyldum
Rep: Benedict Cumberbatch, Keira Knightley, Charles Dance, Mark Strong
¿Qué? Biopic sobre el brillante matemático Alan Turing, clave para vencer a los nazis y procesado tras la contienda por Gran Bretaña acusado de ser homosexual.
¿Por qué? Tyldum da el salto del cine islandés al cine británico para contar la historia de uno de los personajes de los que más se ha hablado en los últimos tiempos, uno de los grandes cerebros del S. XXI. ¿Nazis, gayers, Cumberbatch, Tywin Lannister? Apesta a Oscars. Si se sale del puro academicismo y ofrece una mirada personal puede ser una muy buena película. La música es del habitual de Aronofsky, Clint Mansell y la fotografía del español Oscar Faura (Lo imposible)
6. Trash
Let Bartlet be Bartlet
Dir: Stephen Daldry
Rep: Martin Sheen, Rooney Mara
¿Qué? Una historia con tintes de realismo mágico con niños desamparados, un cura y una trabajadora de una ONG.
¿Por qué? A pesar de los palos (muchos de ellos merecidos, otros no tanto) que recibió Extremely Loud and Incredibly Close, Daldry sigue siendo uno de los cineastas más relevantes de las últimas décadas. Los niños se le dan bien, Martin Sheen es uno de los más grandes actores vivos y la carrera de Mara está en claro ascenso. Puede salir de aquí un drama blandito y vacío al estilo Slumdog Millionarie, pero aún así, estará mucho mejor rodado.
Hoy, el jardín, mañana, el espacio
Dir: Christopher Nolan
Rep: Matthew McConaughey, Jessica Chastain, Anne Hathaway
¿Qué? Viaje a través del espacio, agujeros de gusano mediante
¿Por qué? Porque aunque Nolan es muy criticable sus películas son divertidas. Es verdad que lo de construir personajes no es lo suyo, pero sorprender con high-concepts cada vez más high sí. Lo rodean tres de los actores más en forma del cine actual. La música corre a cargo del atronador Hans Zimmer, como no, pero en la fotografía no estará su mano derecha, Wally Pfister que dirige Trascendence, el otro high-concept del curso, sino el brillante Hoyte van Hoytema.
4. A most violent year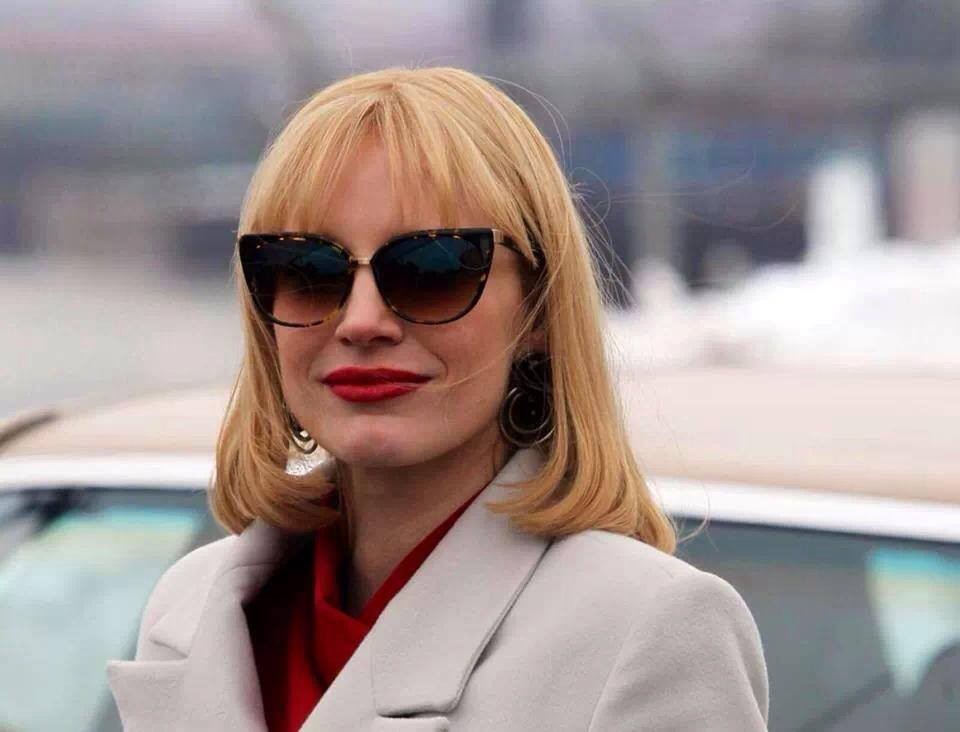 DIOSA
Dir: J.C. Chandor
Rep: Oscar Isaac, Jessica Chastain, David Oyelowo, Albert Brooks
¿Qué? Una familia de inmigrantes en medio del mar de corrupción y violencia que era el New York de los años 80.
¿Por qué? Chandor es junto con Jeff Nichols (que es posible que estrene este año, aunque no es seguro, por eso no lo incluí) el director americano joven con mayor proyección de la actualidad. Tras Margin Call y All is lost, A most violent year puede ser el film que lo sitúe en las grandes ligas. La historia parece bastante ambiciosa y el reparto es muy sólido. Ojalá no me equivoque, porque tengo muchas ganas de ver esta película.
Dir: Todd Haynes
Rep: Cate Blanchett, Rooney Mara, Sarah Paulson, Kyle Chandler
¿Qué? La historia de amor entre una mujer madura y casada y una chica joven en la América de los años 50
¿Por qué? El melodrama fue uno de los grandes géneros del Hollywood clásico y sin embargo ha caído en desgracia. Por suerte aún hay algún osado dispuesto a rescatarlo del ostracismo. Y el que mejores resultados ha logrado en las últimas décadas es Todd Haynes en cine con Far from Heaven y en tele con Mildred Pierce. Espero un drama desaforado lleno de claroscuros con interpretaciones increíbles. Y creo que espero bien. La fotografía corre a cargo de su habitual Edward Lachman y la música del notable Carter Burwell.
2. Inherent Vice
Simplemente JAJAJAJA
Dir: Paul Thomas Anderson
Rep: Joaquin Phoenix, Josh Brolin, Benicio del Toro, Sean Penn
¿Qué? Un detective, una femme fatale, un crimen, Los Ángeles corroídos de corrupción de los años 60.
¿Por qué? El enorme Paul Thomas Anderson adaptando a Thomas Pynchon, buceando en el noir a golpe de cinismo y con Joaquin Phoenix a su lado. No hay más que añadir. Paul Thomas Anderson puede refrescar a un género a la deriva desde L.A. Confidential, y expandir su arte hacia nuevas fronteras, además de que pocos cineastas han demostrado moverse tan bien entre el drama-thriller y la comedia. El director de fotografía es Robert Elswitt que ganó su Oscar con la brillante fotografía de la andersoniana There Will Be Blood.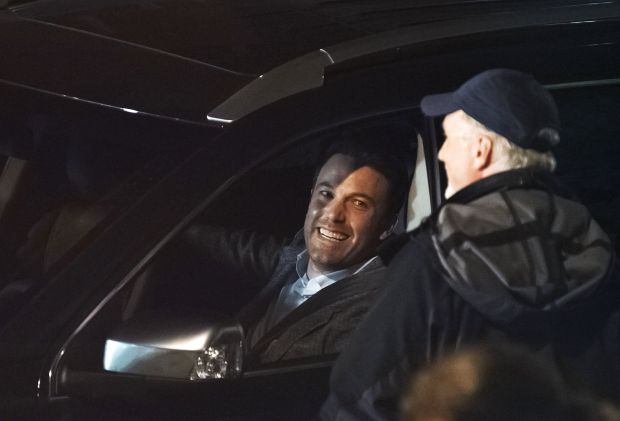 Ben Affleck de risas con David Fincher.
Sí, es posible, sí sí estos dos, de risas, sí, no es una invención de vuestra cabeza
... o a lo mejor sí
Dir: David Fincher
Rep: Ben Affleck, Rosamund Pike, Neil Patrick Harris
¿Qué? Una mujer desaparece el día de su aniversario de boda y su marido es señalado como el principal sospechoso.
¿Por qué? David Fincher dirigiendo un thriller criminal basado en un libro del que la gente habla maravillas (además de un giro final muy sorprendente por lo visto). Eso es todo amigos. Un servidor no necesita nada más, ¿cómo no confiar en el hombre que me regaló Zodiac, Seven, The Game, Fight Club y Millenium? Nadie construye las intrigas como él. Nadie. El principal peligro es un reparto que podríamos calificar como ecléctico. A bordo, el mismo equipo que lo acompañó en The Social Network (obra maestra) y Millenium. Jeff Cronenwth, molas.