Actriz de reparto
5. Lily Gladstone por Certain Women
Los premios de la crítica estadounidense suelen ser, generalmente, bastante predecibles. Una de las grandes sorpresas que nos depararon este año fue la inclusión de Lily Gladstone en muchos de esos premios. Finalmente, su inclusión en la carrera no terminó de cuajar y la actriz no estuvo en la batalla final por la nominación. Aún así, en un reparto con actrices del nivel de Michelle Williams, Laura Dern o Kristen Stewart, resulta muy interesante observar cómo Gladstone se convierte en la interpretación más memorable de la obra. Todo gracias a su naturalidad y a la capacidad de generar empatía de la que hace gala la actriz.
4. Sarah Gadon por Indignation
Indignation, una de las adaptaciones más estimulantes que se han hecho de una novela de Philip Roth, se articula en torno a un joven judío que se siente discriminado en su universidad y una chica, con problemas psicológicos, que se enamora de él. A ella la encarna Sarah Gadon. Una decisión de casting perfecta, porque Gadon dota al personaje de un aura entre delicada y turbia. No sabes nunca qué pasa por su cabeza, pero sabes que no puedes estar tranquilo, porque se puede desmoronar en cualquier momento.
3. Janelle Monáe por Hidden Figures
La cantante Janelle Monáe ha saltado a la primera división del cine a lo grande en 2016. Si en Moonlight muestra su lado más cálido, en Hidden Figures saca a relucir su vertiente más combativa, interpretando a una joven afroamericana que pelea porque la dejen ser ingeniera. Todas sus secuencias son muy divertidas.
2. Rachel Weisz por The Lobster
Poder ver a Rachel Weisz es siempre un placer. Si en Denial está sensacional, interpretando a una profesora universitaria que combate las falacias de los negacionistas del Holocausto, en The Lobster firma uno de sus mejores trabajos de los últimos años. No hace acto de presencia hasta la segunda parte de la obra, pero cuando irrumpe en escena, resulta imposible dejar de mirarla. Se convierte, instantáneamente en el corazón de la película. Logra transmitir su sufrimiento, su miedo, su amor y su esperanza. Por eso el final de la obra de Lanthimos es tan duro.
1. Molly Shannon por Other people
Cuando una gran actriz cómica saca adelante un papel extremadamente dramático, suele resultar bastante impactante, porque en el proceso zarandea nuestra imagen de ella. En Other People, Molly Shannon encarna a una mujer de mediana edad con cáncer, cuyo hijo regresa a casa para ayudar a cuidarla. Con el paso de los años, Shannon se ha convertido en una actriz formidable. Es una interpretación a bocajarro, que combina momentos durísimos con secuencias entrañables. Ojalá esta película hubiera tenido más trascendencia.
Actriz
5. Rebecca Hall por Christine
A Hall su carrera le ha dado menos de lo que se merece. En esta pequeña película independiente, el interesantísimo Antonio Campos le regala toda la pantalla, para que haga con ella lo que quiera. Lo que Rebecca Hall le entrega es el dibujo, certero, de una bomba a punto de explotar. La periodista egomaníaca y torturada que interpreta Hall da mucho miedo. Incluso cuando parece tener la situación bajo control.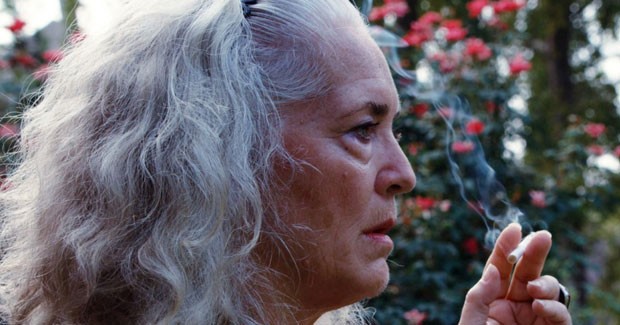 4. Krisha Fairchild por Krisha
¡Cassavattes vive! La amateur Krisha Fairchild se disfraza de Gena Rowlands y, durante 90 minutos, juega a venirse abajo ante los ojos atónitos de los espectadores. Su trabajo es la representación precisa de cómo es un derrumbe: impactante, doloroso, espectacular y demoledor. Una mujer en medio de un ataque de nervios permanente. Guau.
3. Sandra Hüller por Toni Erdmann
Una ejecutiva alemana, cuya vida gira en torno a su trabajo, comienza a ser consciente, gracias a su padre, de que está vacía por dentro. Que simplemente pulula de su trabajo al piso en el que duerme. Sin ser capaz de establecer conexiones emocionales con nadie. Hüller tiene que hacer frente a dos de las secuencias más brillantes del año cinematográfico: su interpretación musical y su fiesta de desnudos. No sólo no cae en el ridículo, sino que lo borda. Digna de ser aplaudida.
2. Isabelle Huppert por L'Avenir
2016 ha sido el año de Isabelle Huppert. Si gracias a su arriesgadísima interpretación en Elle ha conseguido el reconocimiento unánime de crítica y público, su trabajo más introspectivo en la naturalista y filosófica L'Avenir, nos ha enseñado una nueva faceta de una actriz acostumbrada a retratar las penumbras del ser humano, pero no tanto la cotidianidad de la vida. Desde la calma más absoluta reconstruye a una mujer que en la plenitud de su madurez se encuentra ante acontecimientos extraordinarios. Y lo hace con una tranquilidad, una elegancia y una hondura estremecedoras. Por algo es una de las más grandes actrices vivas.
1. Amy Adams por Arrival
La gran sorpresa de las nominaciones a los Oscar fue la ausencia de Amy Adams, justo el año en el que más se merecía la nominación. Lo que logra en esta película es precioso. Emoción en estado puro. En el tramo final de la obra de Villeneuve hay un plano tremendo en el que el rostro de Adams lo explica todo. Absolutamente todo. Como si fuera una concatenación de pictogramas alienígenas. ¿Para qué hablar si lo puedes explicar todo con la mirada? Posiblemente la mejor interpretación de su carrera.