5. Steve Carell por Battle of the Sexes
A estas alturas poco le queda por demostrar ya a Steve Carell y menos en el terreno cómico. En Battle of the Sexes coge a un potencial villano y lo dota de humanidad y complejidad. Su Bobby Riggs no es un mero machista, es un tipo que paga todas sus inseguridades e insatisfacciones con las mujeres, buscando llamar la atención y volviendo a ser una estrella. Carell lo dota de un carisma retorcido logrando que sea un personaje interesante, a pesar de que como espectador deseas con todas tus ganas que le cierren la boca.
4. Barry Keoghan por The Killing of a Sacred Deer
Keoghan ha sido, sin duda alguna, una de las revelaciones del 2017. Si en Dunkirk, la epopeya bélica de Christopher Nolan, interpretaba a lo que en Galicia llamamos miñaxoia, un pobre chaval torpe e inofensivo; en la última película de Yorgo Lanthimos encarna a un pequeño monstruo: inquietante, atrevido, bestial e insufrible. Menuda demostración de talento. Ojalá Keoghan nos aterrorice durante muchos años.
3. Arnoud Valois por 120 battements par minute
La interpretación de Valois está cargada de emoción. Aunque su personaje es central en 120 bpm, porque al fin y al cabo a través de sus ojos el espectador se sumerge en el mundo de la lucha (activista) contra el SIDA, posiblemente sea el que tiene menos momentos de lucimiento. Sin embargo, aporta corazón, lucidez y templanza. Es imposible no encariñarse de Valois y del compromiso con el que aborda un personaje tan sencillo y tan plausible. Un buen actor para interpretar a un buen hombre.
2. Armie Hammer por Call Me By Your Name
Si la historia de amor de entre Elio y Oliver (o viceversa) funciona es gracias a la química que desprenden cuando están juntos y a la construcción naturalista que hacen Timothée Chalamet y Armie Hammer de sus personajes. Una de las grandes virtudes de Hammer es el magnetismo que desprende, es imposible no mirarlo. Pero quizás sea su forma de mirar la que dota de tanta personalidad a su personaje. Sus ojos muestran alegría, cansancio, deseo y tristeza. Su mejor trabajo hasta la fecha.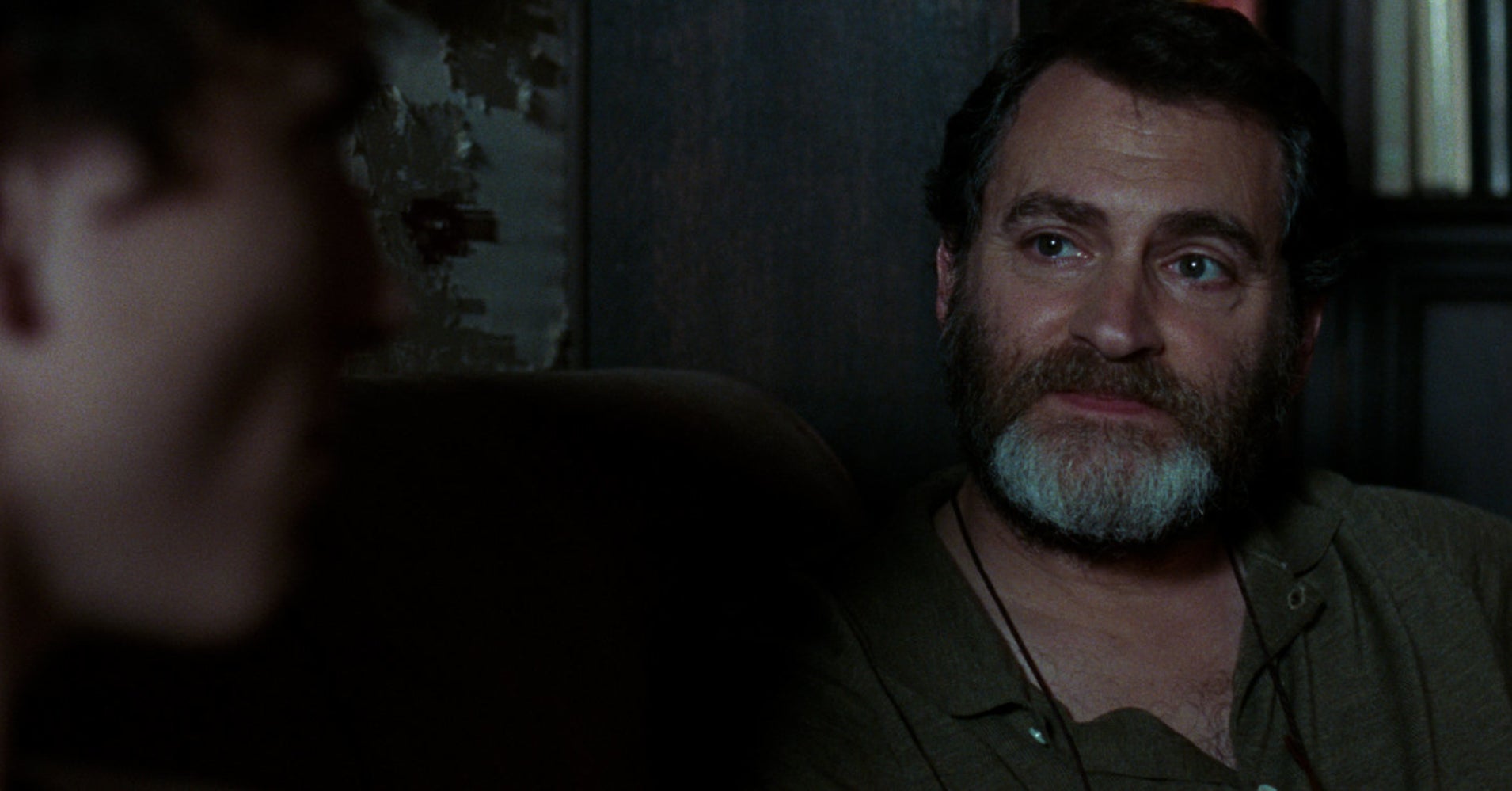 1. Michael Stuhlbarg por Call Me By Your Name
El único que podría rivalizar con Michael Stuhlbarg por el título de actor del año es su compañero de reparto e hijo en la ficción, Timothée Chalamet. Si éste ha sido la gran revelación del curso, Stuhlbarg ha reafirmado su estatus de secundario de lujo que mejora todas las películas en las que aparece. En The Post tiene un papel breve, en The Shape of Water saca oro de un personaje bastante secundario y en Call Me By Your Name firma un trabajo de los que se recuerdan durante mucho tiempo. Ese padre liberal, intelectual y cariñoso pide a gritos una película para sí mismo o una trilogía entera. En su rostro, Stuhlbarg logra capturar toda la experiencia vital de un hombre que vive su vida sin sobresaltos, alejado ya de la pasión propia de la juventud, quemado por la vida, por sus insatisfacciones. Todas sus secuencias son interesantes, Stuhlbarg hace un trabajo encomiable.
5. Robert Pattinson por Good Time
La carrera que se está labrando Robert Pattinson encadenando proyectos con autores de prestigio es digna de estudio. En Good Time, la historia de un atraco fallido, encarna a un delincuente que intenta sobrevivir mientras lucha por liberar a su hermano. Pattinson lo da todo, tanto física como emocionalmente.
4. Jeremy Renner por Wind River
No soy un especial fan de Jeremy Renner, pero en Wind River está soberbio, encarnando a un hombre que ayuda a una agente del FBI a investigar el asesinato de una chica en una reserva india. Un hombre tranquilo lleno de dolor por dentro. Consiguió llegarme como nunca lo había hecho hasta ahora.
3. James Franco por The Disaster Artist
Franco se lanzó sin red a interpretar a un personaje tan indescifrable y ridículo como Tommy Wiseau. Su mérito, más allá de conseguir una imitación perfecta del actor/cineasta más vapuleado de la historia, reside en su capacidad de humanizarlo, de lograr transmitir la pasión de Wiseau por la idea de hacer cine. Además Franco hace gala de su sensacional vis cómica. Descacharrante.
2. James McAvoy por Split
Asumir el reto de interpretar a un personaje con más de veinte personalidades distintas (aunque no las vemos todas) y resultar a ratos gracioso, a ratos escalofriante, a ratos entrañable y a ratos terrorífico, sin caer en la parodia o el ridículo, tiene un mérito descomunal. Lo que hace James McAvoy es, ni más, ni menos, que una de las grandes exhibiciones interpretativas de la década. La crítica estadounidense falló a la hora de reivindicar este trabajo, de ahí que ni oliera la nominación al Oscar.
1. Nahuel Pérez Biscayart por 120 battements par minute
Si tuviera que elegir una palabra para definir el trabajo de Pérez Biscayart sería pasión, porque eso es lo que desprende en pantalla. La pasión con la que su personaje maneja su vida y la pasión que el actor transmite por su trabajo y por la obra que está ayudando a levantar. Cada vez que hace acto de presencia en 120 bpm, una película bastante coral, concentra la atención del resto de personajes, en el plano interno y de los espectadores en el externo. Una interpretación rabiosa y vitalista de un hombre enfermo de SIDA que se niega a rendirse fácilmente y lucha por seguir viviendo a su manera, fiel a sí mismo.