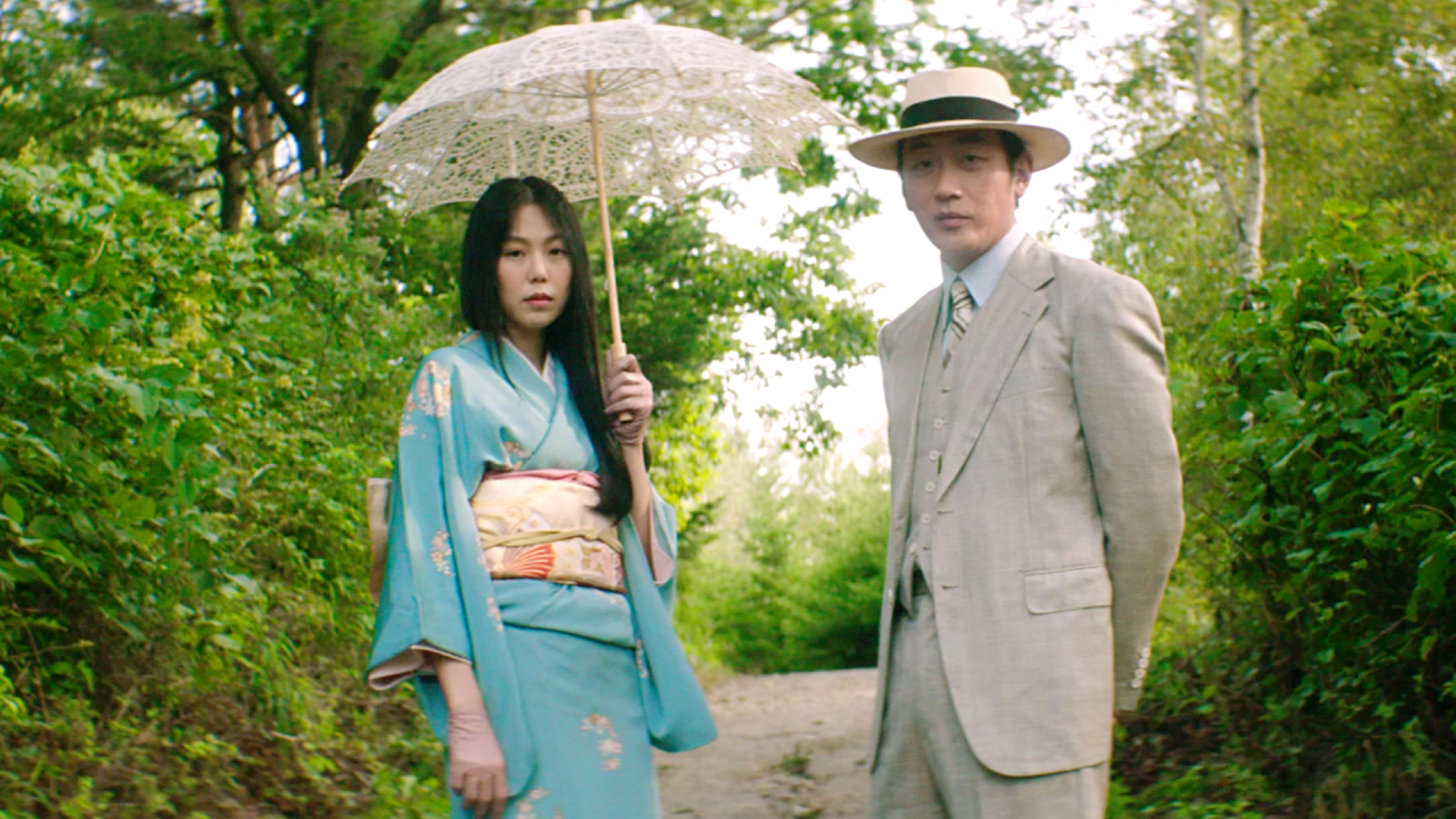 10. The Handmaiden
Park Chan-wook es un cineasta de culto, con una legión, justamente ganada, de fans. The Handmaiden es una de sus mejores películas de la última década. Intrigante, tramposa, desconcertante e hipnótica. Un retorcido juego convertido en película.
9. Neruda
Larraín ha rodado un biopic deliberadamente desapegado de la realidad. Un film político disfrazado de astracanada. Y un drama psicológico escondido entre sketches de comedia negra. Neruda es la obra de un escapista audiovisual, sobre un escapista literario y político, el soberbio (en más de un sentido) Pablo Neruda.
8. Julieta
Almodóvar volvió al drama intenso, trágico y tristísimo con Julieta, una historia contada en dos tiempos, unidos por una de las mejores elipsis de los últimos años. Julieta es una historia sobre la pérdida, sobre el vacío existencial que genera la desaparición de un ser querido. Es una película triste, maravillosamente rodada, con dos protagonistas fantásticas y decisiones narrativas acertadas. Lo mejor de Julieta, sin embargo, es que deja atrás una película tan buena como ella: Antía.
7. Jackie
Jackie no es un biopic, es una simulación. Una película que reconstruye a una Jackie Kennedy que quizás jamás existió. La obra coge el mito y lo deconstruye y reconstruye adaptándolo al mundo actual. Jackie es una apuesta formal y narrativa deliberadamente a contracorriente. Audiovisualmente es una película llena de imaginación, pero, en última instancia, lo que se recordará de Jackie será, ante todo, a Natalie Portman dando uno de los mayores recitales interpretativos de lo que va de siglo… otro más.
6. The Salesman
Farhadi ha vuelto a Irán para seguir buceando en las miserias de una sociedad carcomida moralmente. The Salesman es la historia de una violación y de su consiguiente venganza. Lo que en Elle se convierte en puro cinismo, en The Salesman evoluciona hacia una reflexión ética. Sí, sin quererlo, Farhadi ha hecho la anti-Elle, situando su cine social en las antípodas de la provocación non-stop de Verhoeven. Ambas películas se complementan en sus salvajes diferencias.
5. Paterson
Nuestras vidas están construidas en torno a rutinas y pequeños momentos de felicidad o belleza. Paterson es la historia de un hombre tranquilo y pensativo, que se limita a vivir intentando exprimir magia de la cotidianidad. A lo largo de una semana vemos a este conductor de autobuses de una ciudad post-industrial venida a menos, llevar a cabo las mismas acciones, mientras escribe poesía. Paterson es, en sí misma, un inmenso poema audiovisual, escrito con un cariño y una sensibilidad muy especiales.
4. L'Avenir
Aprender a vivir en soledad es uno de los grandes retos con los que muchos tendremos que lidiar tarde o temprano. En L'Avenir, lejos de resultar traumático es catártico. Por eso es una película tan brillante. Aborda la madurez, la soledad y la independencia con una enorme maestría. Hay muchas formas de ser felices en esta vida.
3. The Lobster
Lanthimos es, por mérito propio, uno de los cineastas de referencia de la última década. The Lobster, una salvaje reflexión sobre cómo la sociedad nos empuja a vivir en pareja, es una película lúcida y ácida a partes iguales. Una distopía atípica dividida en dos partes que se cuestionan la una a la otra, que no da tregua al espectador y que hace un uso del humor incomodísimo.
2. Toni Erdmann
A estas alturas he hablado tanto de Toni Erdmann que ya no sé qué más decir. Cuando en 20 años la vuelva a ver seguiré pensando que es una película que encapsula a la perfección la deriva socioeconómica de este Europa en crisis (económica, de valores). Y ese es su gran mérito, es una película clarividente sobre un tiempo convulso. Qué difícil es ser feliz a veces.
1. Elle
Elle es un show, un retrato fascinante de una mujer impenetrable, quizás uno de los personajes más crípticos, incómodos y estrambóticos del cine reciente. Cuando vi Elle tenía ganas de aplaudir todo el rato. La película sitúa a su protagonista ante situaciones imposibles y ella siempre consigue sorprender al espectador con las decisiones que toma. Es un constante "no va a tener ovarios" pero sí, los tiene y son enormes.