5. Ben Whishaw por The Lobster
Nunca he ocultado que Ben Whishaw es una debilidad personal. Hay algo en su forma de hablar que facilita que siempre capte mi atención al cien por cien. En The Lobster interpreta a un hombre desesperado, otro más, que construye una relación a base de mentiras, de cara a poder salvarse a sí mismo. Logra transmitir una hermosa fragilidad en medio de su total egoísmo.
4. Ben Foster por Hell or High Water
Aunque al final fue el veterano Jeff Bridges el que logró la nominación al Oscar, Ben Foster también estuvo en la conversación, evidenciando una obviedad, el reparto de Hell or High Water está muy bien escogido. Sin prisa, pero sin pausa, Foster se ha ido labrando una carrera llena de títulos interesantes, demostrando que no es un actor al uso, sino un intérprete de carácter. Aquí vuelve a entregarse totalmente a su personaje, un atracador de bancos, azotado por la cara más oscura del capitalismo.
3. Trevante Rhodes por Moonlight
Que un hombre tan grande logre transmitir tanta fragilidad con tan poco, tiene un mérito inmenso. Rhodes, tímido, vacilante y tierno, consigue poner un cierre perfecto a un personaje que hemos visto crecer, amar y sufrir.
2. André Holland por Moonlight
Holland, con una carrera audiovisual claramente al alza, cuenta con el don de tener una presencia magnética. La forma de mirar, de sonreír, de hablar y de moverse de este actor es, simplemente, hipnótica. No puede reprochársele a Chiron que caiga en su hechizo.
1. John Goodman por 10 Cloverfield Lane
A estas alturas que un actor del prestigio de John Goodman, respetado tanto por la crítica como por el público, no tenga en su haber ni una sola nominación al Oscar, debería ser considerado un atentado cultural. En un año bastante flojo en esta categoría, Goodman debería haber sido rescatado del olvido por los críticos y haber llegado a la terna de nominados por su secuestrador conspiranoico de la entretenidísima 10 Cloverfield Lane. Vuelve a estar, como casi siempre, enorme.
5. Jesse Plemons por Other People
¿Qué pasa cuando haces una parada en tu vida para cuidar a la persona que te la dio? Plemons encarna en Other people a un guionista de comedia que vuelve a su casa para lidiar con el cáncer de su madre. El actor logra, a través de la proximidad y el cariño, hacernos ver cómo es ese proceso y cómo afecta emocional y vitalmente a las personas que lo experimentan. Hay una fortaleza tremenda en la fragilidad con la que aborda el personaje.
4. Andrew Garfield por Silence
Aunque la interpretación de Garfield que terminó por imponerse en la temporada de premios fue la de Hawksaw Ridge, en Silence no está peor. Scorsese lo conduce por un vía crucis emocional, físico y mental hasta exprimirlo totalmente. Es un trabajo duro de ver. Realmente logra transmitir la impotencia de su personaje, un monje cristiano en un ambiente terriblemente hostil, cuya fe es puesta a prueba constantemente.
3. Colin Farrell por The Lobster
Al entregarse a un cineasta tan extremo como Lanthimos, Farrell efectuó un triple salto sin red. El resultado ha sido la que, seguramente, sea la mejor interpretación de su carrera. Cuando un actor es capaz de diluirse en el personaje que está ejecutando y comprometerse con la obra en la que está trabajando, el resultado suele ser satisfactorio. En este caso es brillante. Un trabajo patético, entrañable y lúcido.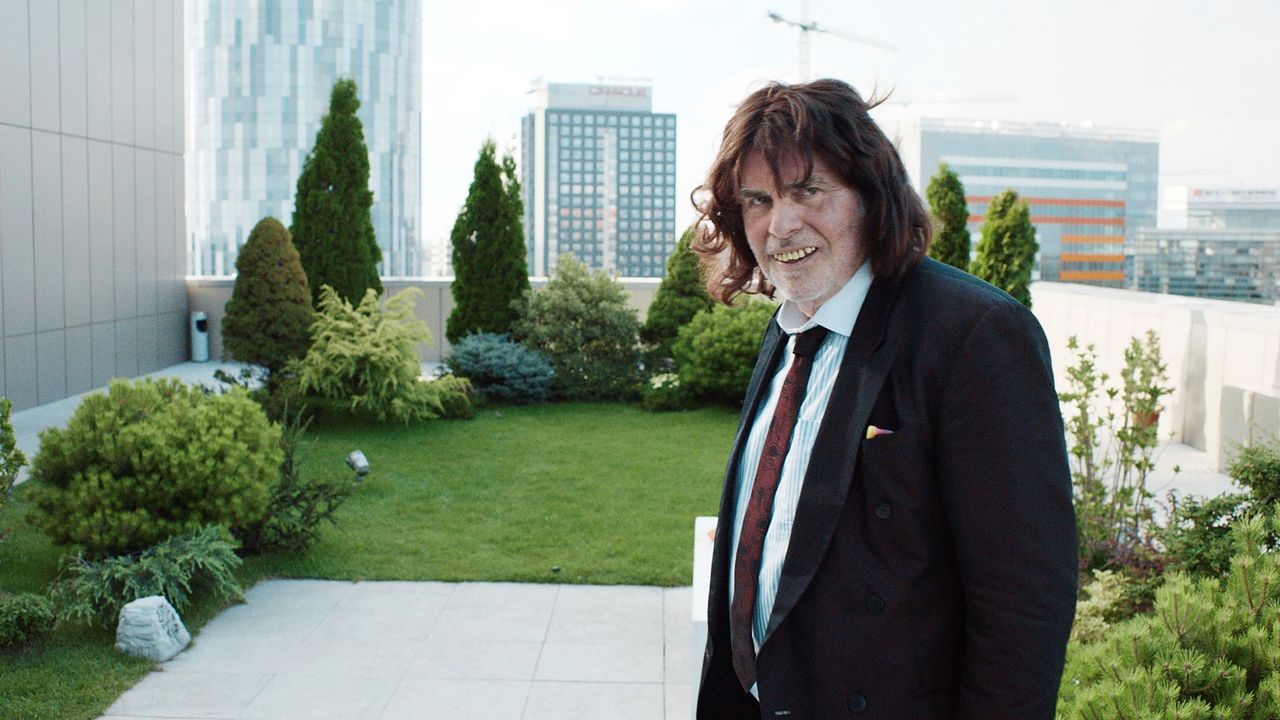 2. Peter Simonischek por Toni Erdmann
Si Toni Erdmann, la película, no cae nunca en el ridículo es, en gran medida, mérito de Simonischek y su capacidad de caminar por lo ridículo sin caerse. Este padre de vuelta de todo, que se obsesiona por cambiar la miserable vida personal de su hija, es uno de los personajes más divertidos y entrañables de los últimos años. Simonischek brilla tanto en el lado dramático como, sobre todo, en el cómico. Un trabajo prodigioso.
1. Adam Driver por Paterson
Hay algo de mágico, de intangible, en lo que hace Adam Driver en Paterson. No sé explicarlo muy bien, pero logra transmitir verdad, hacernos creer, quizás desear, que su Paterson existe. Ya sea conduciendo su autobús, capturando en sus versos la belleza del día a día, de las cosas sencillas de la vida, bebiendo en el bar o durmiendo con su novia, Driver es capaz de transmitir sentimientos y sensaciones reales.