Llevo 3 años haciendo lo que yo llamo Los No-Oscar, que es básicamente hacer listas (listas listas listas) con
aquellos que se quedan fuera de los premios de la Academia. Así, los únicos requisitos son no estar nominado al Oscar y que la
película se haya estrenado en Estados Unidos durante 2015. Por eso hay en estas listas películas de 2014 como Clouds of Sils Maria y no films de 2015 como The Lobster
. Lo hago porque son muchos los blogs y webs que repasan la lista de nominados a los Oscar haciendo análisis muy buenos y no creo que tenga nada que aportar que no se haya dicho, y además me parece justo recordar a aquellos de los que estos días ya no se habla.
5. Kyle Chandler por Carol
Tiene muy pocos minutos en pantalla, pero Chandler los aprovecha para construir a ese marido que se niega a perder a su mujer. Podría haber sido un villano, pero es un hombre con muchas capas, no es un monstruo, simplemente se niega a aceptar la derrota. Kyle Chandler es, quizás, el hombre que mejor encarna al típico padre de familia americano, que pretende mantenerlo todo bajo control, bajo su control.
4. Oscar Isaac por Ex Machina
En Ex Machina, Oscar Isaac encarna a una especie de Steve Jobs enloquecido. Un hombre que vive en la más absoluta de las soledades, atrapado con lo que podría ser el mayor invento tecnológico de la historia. Su ego lo lleva a la locura e Isaac es capaz de transmitirlo, dejándonos para el recuerdo la ya famosa secuencia del baile. Da miedo y a la vez es descacharrante. Uno de esos villanos al que podría estar observando durante horas.
3. Walton Goggins por The Hateful Eight
Goggins estuvo 6 temporadas en Justified demostrando que era un actor descomunal, ahora salta a la primera división en el cine de la mano de Tarantino, con el que ya había trabajado en Django Unchained, y no desaprovecha la oportunidad. Logra destacar en medio de un fantástico reparto, aportando las mayores dosis de humor. Goggins nació para recitar a Tarantino, espero que esta sea la primera de una gran lista de colaboraciones juntos.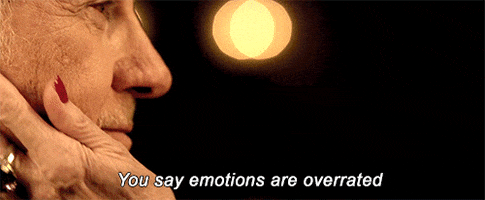 2. Harvey Keitel por Youth
Por alguna razón, Keitel es el único de una gran generación de actores americanos que no ha ganado el Oscar. De Niro, Pacino, Hoffman, Jackman... todos lo han ganado, todos salvo Harvey Keitel, un hombre, que además, ha conducido su carrera con más dignidad que varios de los anteriormente citados. En Youth encarna a un director en el ocaso de su carrera que se niega a asumir que la misma está a punto de morir. Un personaje irónico y cargado de melancolía. Para mí, lo más interesante de la película de Sorrentino. Keitel sigue siendo un actor descomunal.
1. Jeff Daniels por Steve Jobs
Lo mejor que le ha pasado a la carrera de Jeff Daniels es que se cruzara en ella Aaron Sorkin. Tras colaborar juntos en The Newsroom, Sorkin le regala un personaje bombón en el biopic de Steve Jobs. Daniels encarna a John Sculley, director ejecutivo de Apple, con el que Jobs mantiene una compleja relación a lo largo de los 3 actos del film. Es una interpretación llena de matices y de ternura. Los duelos entre Daniels y Fassbender nos regalan algunas de las mejores secuencias de la película de Danny Boyle.
5. Samuel L. Jackson por The Hateful Eight
Ha tenido que rescatarlo Tarantino, para que pudiéramos ver de nuevo al mejor Samuel L. Jackson. Aquí ejerce de maestro de ceremonias del show del cineasta más verborreico del mundo. El mayordomo, que todo lo sabe y todo lo controla, en el particular "caza al asesino" de Tarantino. Y sí, lo borda. Está fabuloso. Gracioso e impertinente. Tiene una presencia arrolladora.
4. Paul Dano por Love & Mercy
Aunque Dano fue promocionado como secundario por Love & Mercy, en mi opinión tanto él como John Cusak son protagonistas de este film que cuenta la historia de Brian Wilson, líder de los Beach Boys, desde dos puntos vitales diferentes: su etapa de efervescencia creativa y su decadencia personal. Dano encarna al Wilson joven, entregado a la música y que poco a poco se va debilitando emocional y psicológicamente. Firma otro trabajo sensacional, uno más de un actor que se ha ganado a pulso ser considerado uno de los mejores de su generación.
3. Tom Courtenay por 45 years
Aunque todas las alabanzas se las lleve Charlotte Rampling, 45 years no podría sostenerse sin la interpretación de Tom Courtneay. Aunque el film esté contado desde los ojos de ella, desde esa mirada desolada, él juega un papel fundamental en la película de Andrew Haigh. Es ese marido que tiene que lidiar, a la vez, con dos heridas, la suya, arraigada en el pasado, y la de su esposa, que sangra en el presente. Es un trabajo sutil y natural, como la propia película
2. Jason Segel por The end of the tour
Segel, curtido actor de comedia, afrontó en The end of the tour, el mayor reto de su carrera como intérprete, la encarnación del escritor David Foster Wallace. Y se echó sobre sus hombros la responsabilidad de que la película funcionara o no, puesto que si no era capaz de disolverse en el autor, no resultaría creíble. El resultado es sensacional. Quizás habíamos infravalorado a Segel, o quizás el propio Segel se había infravalorado a sí mismo. Pero lo cierto es que rezuma tristeza, inteligencia e ironía en esta película. Es un trabajo precioso.
1. Jacob Tremblay por Room
En ese empeño de las distribuidoras y productoras de tratar a los niños en la carrera por el Oscar como actores de segunda fila (del Timothy Hutton de Ordinary People a la Hailee Steinfield de True Grit), Jacob Tremblay fue promocionado como actor de reparto por Room. El film narra la lucha de una madre y su hijo, que viven secuestrados en una pequeña habitación, por liberarse de su captor. El narrador es el propio niño, nacido durante el cautiverio, y Tremblay, con un desparpajo y una sensibilidad inauditas en alguien tan joven, sale en la práctica totalidad de los planos de la obra. Entre él y Larson sostienen una película que trata un tema delicadísimo, y que por lo tanto podría venirse abajo en cualquier momento. Pero no lo hace. Room es una obra inteligente y emocionante. Y el pequeño Tremblay da un recital interpretativo. Desde luego no es un intérprete de segunda.