Actor de reparto
¡Vaya show el del amigo Ben! Su interpretación de oveja descarriada de una familia llena de secretos es tan salvaje que por momentos se come la serie. Sobre todo en la primera mitad de la temporada Bloodline es ante todo la serie de Ben Mendelsohn. Da igual que comparta reparto con leyendas del cine como Sissy Spacek o Sam Shepard, y veterano actores televisivos del peso de Kyle Chandler y Linda Cardellini. Da igual. Cada vez que está en escena se apodera de los planos. Es un trabajo enorme, es capaz de generarte pena y repulsión al mismo tiempo. A priori el Emmy debería estar entre él y Jonathan Banks.
5. Peter Dinklage por Game of Thrones
Hoy por hoy no hay en la televisión un intérprete con mejor oratoria que Dinklage. Sí, los monólogos y diálogos de Tyrion están muy bien escritos, pero sin un orador tan bueno como él no resultarían tan poderosos. Estoy completamente convencido de ello. Por eso, aunque esta temporada su personaje no ha tenido una trama tan poderosa como en las anteriores entregas, ha seguido siendo un placer verlo en pantalla. Este año lo coloco en el último puesto de la terna, pero que nadie dude de que pienso que es uno de los 5 mejores actores de la televisión actual.
4. Walton Goggins por Justified
Se ha terminado Justified y con ella se ha ido uno de esos villanos que marcan escuela, el escurridizo, brillante, astuto y carismático Boyd Crowder. Un villano al que amar. Y sin el aura de dandy sureño de vuelta de todo que tiene Goggins esto no hubiera sido posible. Cómo masca las palabras, cómo dibuja las sonrisas, cómo escupe las amenazas. Qué enorme festival. A tus pies, Walton.
3. Matt Czuchry por The Good Wife
A Matt Czuchry le persigue la maldición de ser "un chico demasiado mono como para tomarlo en serio". Si uno es capaz de ir más allá, descubrirá la enorme evolución que ha experimentado en las 6 temporadas que lleva The Good Wife en emisión. Es más, tendrá que caer rendido a la evidencia de que Czuchry estuvo brillante en el primer tramo de la última temporada de la serie de los King. Por fin le dieron una gran trama de lucimiento y no decepcionó. Nos enseñó al Cary Agos más vulnerable, frágil y desesperado.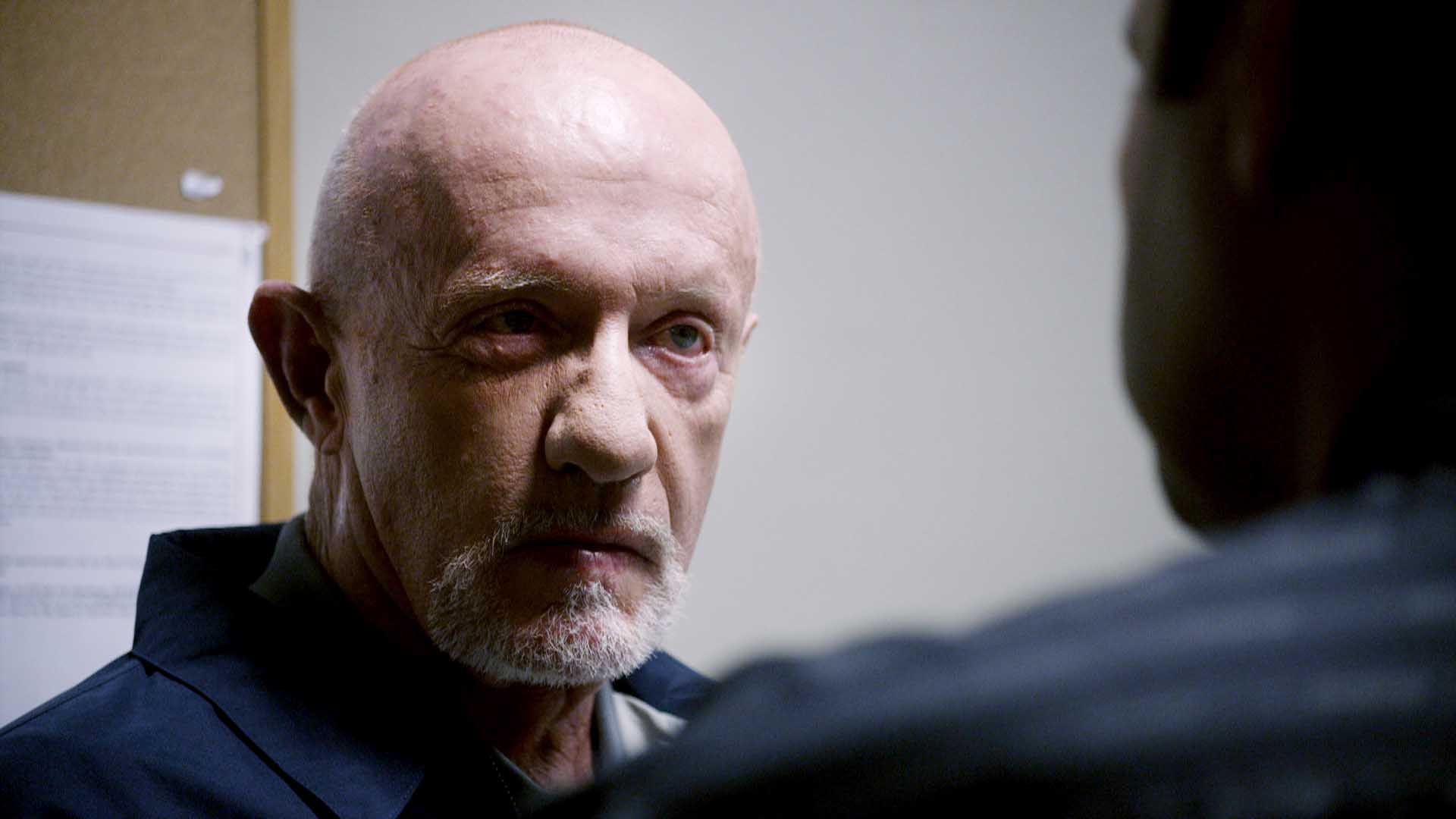 2. Jonathan Banks por Better Call Saul
A priori es el principal favorito a alzarse con el Emmy y recoger el testigo de su compañero de reparto en Breaking Bad, Aaron Paul. Precisamente Banks repite nominación por interpretar al mismo personaje, el impasible Mike, pero por una serie diferente, Better Call Saul. Y si en Breaking Bad brillaba, aquí se luce aún más, con un capítulo, el sensacional Five-O, entero para él solito. El gran mérito de Banks es expresar mucho desde una brutal contención.
1. Vincent Kartheiser por Mad Men
Es de juzgado de guardia que Vincent Kartheiser no haya logrado ni una sola nominación al Emmy por su Pete Campbell. Creo que es una de las mayores tropelías que han hecho los Emmys. No digo ya que le dieran uno, y eso que se merecía unos cuantos, una mera nominación bastaba. Pues no, ni eso. Está muy infravalorado interpretar a un hombre tan nocivo, tanto para los demás como para sí mismo. Pete es un hombre carcomido por sus frustraciones. Y por eso mismo, aunque resulte repulsivo, también es posible conectar con él. Es un trabajo muy sutil. Que bordea lo desagradable para llegar a lo emotivo. Además en esta temporada Weiner y compañía le regalaron una catarsis vital. Kartheiser es un actor capaz de transmitir cualquier sentimiento humano, por terrible que sea.
Actor
6. Justin Theroux por The Leftovers
Además de ser el hombre que mejor maneja el complejo arte de llevar un chándal, Theroux es capaz de transmitir la paranoia que se apodera de su personaje. Un hombre carcomido por sus miedos que se va desmoronando ante nuestros ojos, lenta e inexorablemente. Una fantástica interpretación digna de un thriller psicológico de primera división que, en definitiva, es el género predominante en The Leftovers.
5. Timothy Olyphant por Justified
Siempre digo que el Raylan Givens de Olyphant es uno de los trabajos más físicos de la televisión. No es tanto lo que hace con el rostro o como masculla sus diálogos, que también, sino sobre todo su forma de andar, su forma de apoderarse del espacio. Tiene algo mágico. No sé muy cómo explicarlo pero es un actor capaz de crear atmósfera él solito. Su presencia es subyugante.
4. Kevin Spacey por House of Cards
Spacey es uno de los actores más voraces de las últimas décadas. Dicho eso, su Frank Underwood es una gozada. Perverso, desesperado, oportunista, cínico. Spacey lo llena, lo hace suyo y da un recital. Así de simple.
3. Matthew Rhys por The Americans
Philip está cansado. Su propio sistema moral no puede soportar más las oscuras tareas que la URSS le encomienda. Ya no. Y Rhys logra que veamos en su cansado rostro que se repugna a sí mismo. Que el juguete se ha roto. Ese striptease facial que hace frente a Martha podría haber resultado ridículo y sin embargo es estremecedor. Es un actorazo.
2. Bob Odenkirk por Better Call Saul
Es muy difícil interpretar a un personaje que ya has encarnado anteriormente pero retomándolo en una fase vital completamente diferente. El Jimmy de BCS no es la misma persona que el Saul de Breaking Bad. Odenkirk lo llena de matices para que entendamos dicha diferencia pero que a la vez seamos capaces de entender el proceso que llevó al buenazo e inocente Jimmy a convertirse en el cínico y egoísta Saul. Odenkirk es desternillante cuando lo pretende y emotivo cuando lo necesita. En un trabajo completísimo.
¿Qué decir ya tras casi una década? Si Hamm no gana el Emmy en un año tan fácil, la Academia habrá cometido un error mayúsculo que la perseguirá siempre. Don Draper es uno de los personajes más icónicos de la historia de la televisión. Y Don Draper es Jon Hamm. Sin sus andares, sus gestos, sus movimientos corporales, su mirada cansada, su sonrisa de galán y su forma de beber whisky no podríamos concebir al Draper que Weiner y sus guionistas escribieron para que quedara marcado a fuego en la historia. Interpretar a un hombre que desde el segundo uno de la serie se resquebraja lentamente pero que sigue manteniendo la fachada intacta es un reto titánico. En esta última temporada, Hamm ha estado aún más inmenso, más trágico, más desesperanzado. La caída ha terminado. Hemos tocado suelo.