Telefilm
5. Stockholm, Pennsylvania (Lifetime)
Tras este verano sabemos que Lifetime es capaz de hacer gran televisión. Nos lo enseñó, a golpe de navajazos, la fabulosa Unreal. Pero hasta este momento era una cadena a la que no se podía tomar uno demasiado en serio. Stockholm, Pennsylvania es una película con una premisa muy complicada y arriesgada: una chica que ha vivido secuestrada durante años es rescatada y devuelta a su hogar, sin embargo padece Síndrome de Estocolmo y su madre, al borde de la locura, la sobreprotege. A partir de esta idea la película va deslizándose torpemente hacia un drama psicológico muy perturbador muy mal conducido. Al final queda un film que tiene ideas poderosas pero que se pasa de frenada en las situaciones que plantea. Da miedo pero también resulta grotesco.
4. Bessie (HBO)
La cineasta Dee Rees firma para HBO este biopic extremadamente convencional sobre la en absoluto convencional cantante de blues Bessie Smith. No es, en absoluto, un mal telefilm, pero es tan correcto e impersonal que imposibilita que el espectador logre conectar con el personaje. No puedes rodar la historia de una mujer volcánica, irascible, excesiva y pasional de una forma tan insípida. Está llamado a pelearse el Emmy con otro telefilm de HBO, el delirante Nightingale.
3. Worricker: Salting the Battlefield (BBC/PBS)
Con este telefilm se cierra la trilogía sobre el espía Worricker, encarnado por el siempre notable Bill Nighy. En este tercer acto Worricker tiene que hacer frente a todos los líos en los que se había metido con anterioridad. Aunque tiene un reparto excelente (Nighy, Bonham Carter, Fiennes, Williams, Jones…) no acaba nunca de despegar. Ni intriga ni asusta. Denuncia las oscuras conexiones entre gobiernos y armamentísticas pero nunca llega a ser especialmente incisivo. Una pena.
2. Derek Special (Channel 4/Netflix)
El nivel de los telefilms ha sido tan malo este año (y ya el del anterior no había sido bueno) que mis dos primeros puestos en esta lista son para dos capítulos especiales de series. Empecemos hablando del especial de navidad/final de serie de Derek, la comedia dramática negrísima de Ricky Gervais. El humor de Gervais, por bestia e hiriente no es para todo el mundo, sin embargo si te hace gracia y eres capaz de conectar con su retorcida sensibilidad Derek te llegará al corazón. Patética, humana, agria y entrañable al mismo tiempo. Así es la serie y así es este último capítulo que sirve como epitafio a un grupo de personajes muy divertidos y a los que es fácil cogerles cariño.
1. BoJack Horseman: Sabrina's Christmas Wish (Netflix)
BoJack Horseman es una de esas joyitas de la animación yankee actual que, por eso mismo, pasa bastante desapercibida. De hecho creo que es una de las mejores series de Netflix. Una comedia muy cínica, pesimista y desternillante sobre Hollywood y lo que le pasa a las estrellas cuando se apagan. Es decir, su decadencia laboral, emocional y personal. En este capítulo especial de Navidad, BoJack y su fiel escudero Todd (Aaron Paul haciendo del primo feliz de Jesse Pinkman) ven juntos un especial de Navidad de la sitcom por la que BoJack se hizo famoso. Una maravillosa parodia de los especiales temáticos, de las sitcoms de los 90, de los valores familiares y de la televisión en sí misma. Muy crítico pero también muy melancólico.
Serie Limitada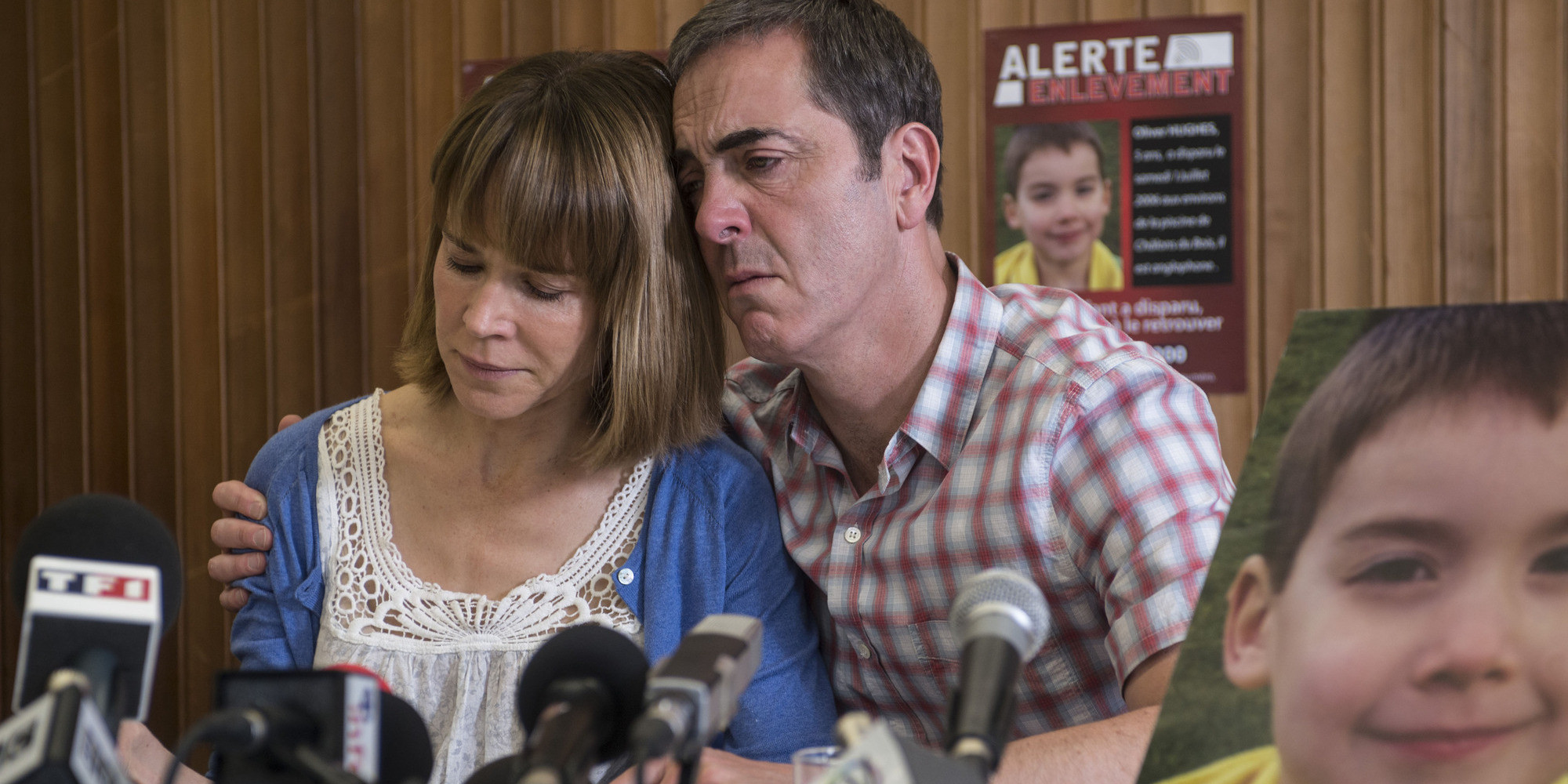 5. The Missing (BBC/Starz)
Si el nivel en telefilm es paupérrimo, en series limitadas (ese concepto) es fantástico. De hecho he tenido que dejar fuera a la interesantísima American Crime. De las cinco que incluyo la última posición es para The Missing, una serie que va de menos a más y que no se vuelve realmente adictiva hasta mitad de temporada. Eso sí, cuando explosiona lo hace por todo lo alto. Esta historia desesperada sobre dos padres que buscan durante años a su hijo desaparecido y que juega con los saltos en el tiempo es entretenidísima y a ratos hipnótica. Tendrá segunda temporada, teóricamente con un caso distinto.
4. Cucumber (E4/Logo TV)
Si la última creación de Russell T. Davies sólo está en esta categoría en mis Emmysalternatives es porque ninguno de sus actores se presentó a los Emmys. Aclarado eso, tengo que decir que me encantó Cucumber, esta historia de dos hombres homosexuales maduros que ven como sus vidas se vienen abajo el día que los problemas que han ido acumulando durante una década salen a la luz en forma de macro-explosión emocional. Esta miniserie es muy divertida, inteligente, ácida y también terrible. Además tiene uno de los momentos más impactantes y secos de la última temporada televisiva, con el Lalala de Massiel como banda sonora. Plantea cuestiones muy interesantes sobre las relaciones y sobre la importancia del sexo en las mismas. Es estimulante, nunca mejor dicho.
3. Wolf Hall (BBC/PBS)
La adaptación televisiva de las polémicas novelas históricas de Hilary Mantel, levantó una gran polémica en Reino Unido y admiración en el resto del mundo. ¿Por qué? Tanto la novela como la serie parten de la idea de que Thomas Cromwell, que llegó a ser la persona con más poder de Inglaterra en el reinado de Henry VIII, no era el villano sin escrúpulos que la historiografía inglesa dibujó durante siglos. En
Wolf Hall
, Cromwell no es más que un hombre que lucha por sobrevivir en medio de un campo de minas: la corte. La historia de cómo un hombre pobre llegó a ser el principal consejero del Rey. Desde luego tanto la serie como su protagonista son fascinantes. A todos aquellos que les interesen los juegos de poder tienen que verla, es una obra viscosamente maestra.
Sobre
Wolf Hall
:
Un hombre (que no era) para la eternidad
2. The Honourable Woman (BBC/Sundance Channel)
La nueva ficción de Hugo Blick (
The Shadow Line
) es a la vez un estruendoso drama familiar, una adictiva narración de espías, un thriller psicológico y una obra eminentemente política. Todo en uno. Una producción muy ambiciosa que logra todo lo que se propone. Su visión de la política internacional como una ciénaga ya la hemos visto otras veces, sin embargo su aproximación al conflicto entre Israel y Palestina (o más bien a la ocupación que sufre Palestina por parte de Israel) es de las más estimulantes, inteligentes y realistas que he visto. Por poner un ejemplo, al lado de su retrato de este grave problema internacional, el que hace
House of Cards
parece una soberana tontería. Pero además de ser una ficción inteligente también es emotiva, incluso desoladora.
Sobre
The Honourable Woman
:
10 años intentando arreglar el conflicto entre Israel y Palestina: De The West Wing a The Honourable Woman
1. Olive Kitteridge (HBO)
Tengo la sensación de que llevo un año hablando de Olive Kitteridge. De tal forma que llego exhausto a la meta, unos Emmys dónde es la clara favorita para la victoria en la categoría reina de las series limitadas. La obra de Lisa Cholodenko ha recibido críticas dispares pero a mí me parece, desde ya (bueno, desde hace un año), una más de las grandes miniseries de HBO. Es decir, forma parte de ese maravilloso grupo dónde están Band of Brothers, Angels in America o John Adams. ¿Y por qué es tan buena Olive Kitteridge? Porque es un retrato desolador de las relaciones humanas, de la incomunicación humana. De la imposibilidad de trasmitir los sentimientos, del miedo a ser rechazado, del miedo a quedarte solo. La historia de esta profesora arisca que se protege a sí misma con la ironía es casi un milagro. Pocas veces la televisión se ha metido tan en las entrañas de un personaje. Durante décadas la seguimos a través de sus inseguridades y frustraciones. Es una historia dura y conmovedora. La derrota sin fin.