Actor de reparto
6. John Gallagher Jr. por Olive Kitteridge
No es sencillo interpretar a un personaje que, en esencia, se dedica a decir "no". Gallagher Jr. da vida al hijo de Olive Kitteridge en su etapa adulta, cuando ya lejos de su madre, cada encuentro con ella termina en frustración y regreso de heridas producidas en el pasado. No es fácil ser el hijo de una persona que no es capaz de expresar sus sentimientos. Y lograr que veamos ese dolor que su personaje lleva arrastrando durante décadas es mucho más complicado de lo que padece. No es un personaje fácil, pero es un personaje que respira verdad. Gracias, en parte, a un trabajo honesto de su actor.
5. Anton Lesser por Wolf Hall
La historia ha pintado a Thomas More como un hombre de dios, inteligente y fiel a sus ideas. Wolf Hall, en cambio, lo dota también de esa lúgubre cara que todo actor que ejerce el poder tiene. El poder, ese mal que corrompe al hombre. Lesser crea un More brillante pero también sibilino. Astuto, concienzudo e intransigente. Es una delicia escucharlo hablar.
4. Bill Murray por Olive Kitteridge
Ser un viejo cascarrabias es un registro que Murray podría bordar hasta durmiendo. Es su papel habitual. Sin embargo en Olive Kitteridge coge ese arquetipo y lo baña en una humanidad muy cínica pero (perogrullada mediante) efectivamente muy humana. Es irónico pero también sensible, incluso dulce. Murray tiene muchos detractores pero también muchos fans. Yo soy, decididamente, uno de los segundos.
3. Damian Lewis por Wolf Hall
Otra encarnación de Henry VIII, el rey que mataba a sus esposas. Y van… Sin embargo, el trabajo de Lewis resulta refrescante. Su rey es a veces un monstruo y otras un niño inocente. Pasa de la sonrisa angelical a la ira desmedida. Es un rey al borde de la locura, regido por los más variopintos caprichos. Es, desde luego, un trabajo de gran lucimiento interpretativo.
2. Cory Michael Smith por Olive Kitteridge
En un reparto con actores como McDormand, Jenkins, Murray o Mullan, es difícil brillar y más si eres un chico joven y desconocido. Sin embargo me cautivó muchísimo Cory Michael Smith interpretando a ese chico destrozado en la adolescencia por la depresión de su madre. Sus secuencias con McDormand son preciosas, él es capaz de desprender una tristeza y una desesperanza que me rompieron el alma en mil pedazos. Me parece maravilloso lo que logra con un papel tan pequeño, con tan pocos diálogos.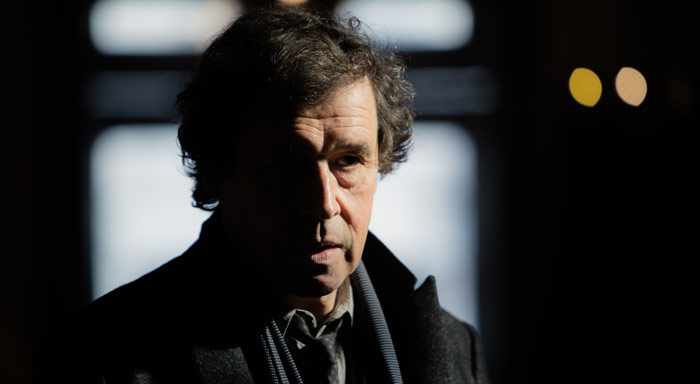 1. Stephen Rea por The Honourable Woman
Rea es uno de esos actores británicos que si les das un mínimo de cancha se sacan de la manga un trabajo perfecto. Aquí interpreta a un espía británico intentado descubrir la verdad en medio de un complot que implica a las más altas instancias de algunos de los países más importantes del mundo. Todo ello con el eterno conflicto entre Israel y Palestina de fondo. Rea consigue impregnar a su personaje de una melancolía y un hartazgo que te llegan a tocar la fibra sensible. Es un señor trabajo de un actor en plena madurez que aún tiene mucho por ofrecer.
Actor
6. James Corden por The Wrong Mans
Que Corden es un valor en alza en el actual panorama cómico es innegable. Tras ser lo mejor de Into the Woods, presenta actualmente su propio late night en Estados Unidos. Antes de emprender la aventura americana rodó la segunda temporada de The Wrong Mans, una comedia absurda high-concept. Está realmente divertido. Su gran virtud es lograr ser a la vez entrañable y gracioso.
5. Ricky Gervais por Derek Special
Si Corden es un valor en alza, Gervais es uno de los grandes humoristas del mundo desde hace ya mucho tiempo. Derek, su última genialidad para la televisión es una serie a veces muy incómoda y otras profundamente sensible. Su personaje, el Derek del título, corre constantemente el riesgo de ser una parodia y sin embargo tiene muchísimos sentimientos. Gervais no es sólo un gran cómico, también puede ser un fantástico actor dramático.
4. Timothy Hutton por American Crime
Hutton encarna a la perfección a un padre que ha perdido a su hijo y cuyos errores del pasado y fantasmas del presente lo persiguen, allí a dónde vaya. Es un hombre en constante penitencia. Hutton lo dota de una dignidad enternecedora. La importancia de saber poner la otra mejilla.
3. James Nesbitt por The Missing
Si el personaje de Hutton pone la otra mejilla, el de Nesbitt se la parte a todo aquel que se interpone entre él y su hijo desaparecido. Transmitir la desesperación, la frustración y la obsesión de un padre al borde de la locura, no es fácil, sin embargo Nesbitt sale airoso del reto, entregando cada parte de su ser a un personaje devorado por la pérdida.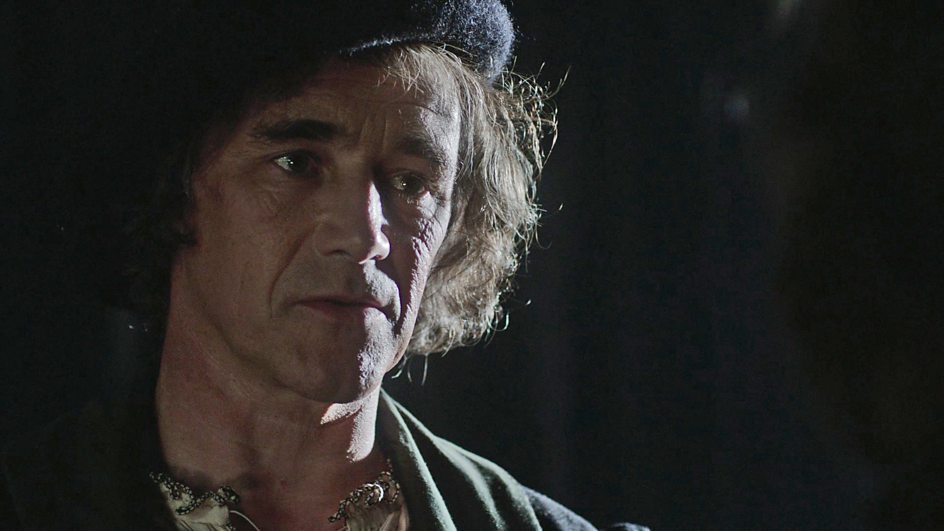 2. Mark Rylance por Wolf Hall
Si en actriz de serie limitada hay dos interpretaciones extraordinarias (McDormand y Gyllenhaal) en actor hay otras dos, la que vendrá a continuación y la del veterano Mark Rylance en la fabulosa Wolf Hall. Rylance interpreta a Thomas Cromwell, que llegó a ser mano derecha de Henry VIII y ha sido pintado, durante siglos, por la historiografía inglesa, como una figura tenebrosa. Sin embargo esta miniserie, que adapta una serie de libros que crearon mucha polémica en Reino Unido, dibuja a Cromwell como un superviviente lleno de claroscuros en un terreno pantanoso. Rylance le da al personaje una presencia, una imperturbabilidad y un aura trágica y oscura fascinantes. Lo dice todo con la mirada. En sus ojos cansados ha sido capaz de construir a un hombre fascinante, temido y odiado por media Inglaterra.
Qué difícil es amar cuando esa persona no se deja amar, o más bien, no sabe demostrarte que le gusta que la ames. Jenkins interpreta a un pobre farmacéutico de buen corazón y de mejores formas que tiene una relación compleja con su complicada mujer y que de pronto se enamora de la candidez de su empleada. Él lo dota de una mezcla de inocencia y madurez cautivadora. Crea, en torno a su sonrisa, un mundo interior lleno de tristeza y soledad. Es un trabajo muy sutil, pero también muy intenso. Construye a un hombre y lo acompaña durante muchos años de su vida por todos los sinsabores que ésta le depara. A mí me llegó al alma.