UNREAL y MASTERCHEF
Spoilers
de todo Masterchef 3 pero
sólo del piloto de Unreal
Resulta curioso que en la vorágine de estrenos seriéfilos veraniegos una de las series que más ruido esté generando sea Unreal, una ficción de la denostada (por méritos propios) Lifetime, el canal trash para señoras del cable americano. Unreal es la serie que muchos no sabíamos ni que existía hasta que fue estrenada y en menos de un mes se ha convertido en un visionado obligatorio. Pero ¿qué es Unreal? Un drama (con tintes de comedia negra y/o sátira) de 40 minutos sobre el rodaje de un programa al estilo The Bachelor (programa en el que trabajó una de sus creadoras, Sarah Shapiro), que extrapolándolo a España vendría a ser una especie de QQCCMH blandito. La serie tiene como protagonista a una productora (una sólida Shiri Appleby) atormentada e inestable piscológica y emocionalmente, y como personajes relevantes a la productora ejecutiva (una genial Constance Zimmer) y al candidato que va a buscar esposa (risas) (Freddie Stroma). Unreal es, antes que nada, una serie divertidísima, con un ritmo endiablado y que maneja muy bien los dilemas de la protagonista, sus dramas personales y las más terribles miserias de la televisión de entretenimiento en particular y de los mass media en general. Pero además de eso es una clase maestra de cómo funciona el medio, de cómo se producen los formatos, de cómo se moldean y de cómo se construyen relatos.
Toda la ficción audiovisual americana del último medio siglo que gira en torno a la televisión bebe de Network, el clásico de Sidney Lumet y Paddy Chayefsky de 1976. Toda, y sino que se lo pregunten a Aaron Sorkin que plagió/homenajeó su inicio abiertamente en Studio 60 y de una forma un poco más disimulada (sólo un poco) en The Newsroom. Unreal, que por cierto es todo lo contrario a la última serie de Sorkin, no iba a ser menos y hace suya la representación de la industria televisiva como una ciénaga inmunda. Además lo hace tirando de humor y personajes incapaces de diferenciar su vida personal y su vida laboral. La televisión es ese monstruo que lo devora todo. Empezando por las propias personas que la hacen. Ese engranaje (de poder) que pervierte los códigos morales. La protagonista no es una mala persona pero comete malas acciones. Las circunstancias del medio la empujan a ello. Cuando su jefa habla de hacer buena televisión no está hablando de servicio público, sino de entretenimiento salvaje, sin barreras, sin moral. Hacer buena televisión es, para ella, manipular a una chica para que confiese su infancia traumática, escupa a una productora y se largue llamando hijos de puta a todo el mundo. Un versión completamente narrativizada de la realidad. Un relato que engancha porque tiene el elemento más importante: un villano.
La figura del villano es tan importante a nivel narrativo que casi todos los productos narrativos que consumimos tienen uno. Da igual que sea ficción o no-ficción. Si lees El País estos días verás a Alexis Tsipras y Pablo Iglesias como terribles villanos. Si ves uno de los documentales más relevantes de la última década, The Act of Killing, te encontrarás con Anwar, ese hombre que te cuenta entre risas y representaciones que mató a miles de personas él solito. De hecho, la figura del villano es tan relevante que cuando no la hay, la echamos de menos. Por ejemplo, la ausencia de una gran mala ha sido, para mí, el gran problema de la tercera temporada de Orange is the new black. Nos encanta amar, pero más nos encanta odiar, sobre todo en tiempos tan cínicos como los que vivimos (leer El País, vuelve a ser útil para demostrar esto). Por eso cuando el protagonista del reality sobre el que gira Unreal, Everlasting, elimina a la villana que la productora ejecutiva había planificado para su relato, ésta arde de rabia y empieza a buscar a una nueva víctima. No eres tú, es la historia.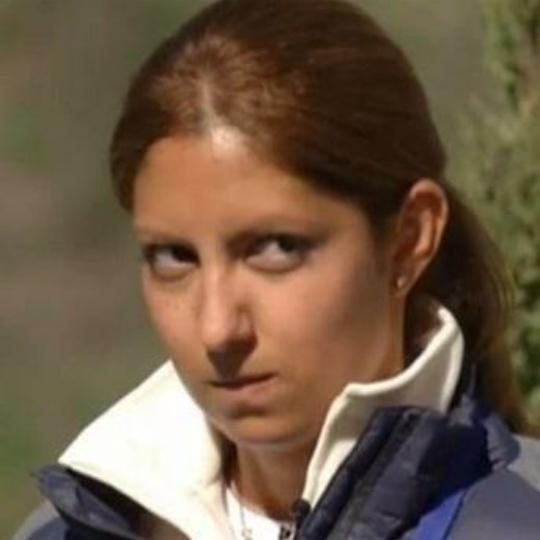 Es tal la importancia de contar con un gran villano que hasta los productores/montadores de Masterchef España cuidan ese elemento. En las tres ediciones del programa ha habido un villano, este año le tocó el turno a Sally y ella con sus miradas de odio, su ego desmedido y sus discursos de pena baratos, fue lo único que se salvó del completo desastre, a nivel narrativo, de esta tercera edición. Tras tocar la gloria con ese hit inesperado que fue "León Come Gamba" el programa se precipitó al vacío y sólo Sally, o más bien la pasión de los espectadores por odiarla, mantuvo cierto interés. Carlos era el ganador claro desde el segundo o tercer episodio, la duración del programa se fue inflando hasta llegar a límites insospechados, los invitados siempre son los mismos, la prueba central se ha convertido definitivamente en un publirreportaje casposo (hoy vivan las bodas, mañana viva el ejército, pasado vivan los restaurantes surrealistas de precios demenciales)… Todo lo que podía salir mal este año en Masterchef ha salido mal. Entonces ¿por qué lo seguimos viendo? Yo, particularmente, porque me gustan los programa de cocina (que son en sí mismos anti-televisión porque no puedes juzgar lo que se hace en ellos), disfruto viéndolo y comentándolo con mis amigos reales y con mis "amigos" virtuales, y porque sí, odiar Masterchef y rajar de TVE, su publicidad encubierta y sus horarios, me relaja.
Odiar me relaja, es catártico, las noches de los martes eran esas 3 horas del día (3 horas sin bloques publicitarios puros, 3 horas señores) en las que podía odiar libremente. Como un día del apaleamiento en Los Simpson. Odiar tanto a los concursantes como, sobre todo, a las personas que hacen un programa que ni es un buen servicio público, ni es buena televisión. Y ese es el drama de Masterchef, no cumple el papel que debería cumplir como exponente de la gastronomía y la diversidad cultural y culinaria de España, y tampoco lo hace como entretenimiento, como narración, como relato. Es un quiero y no puedo. O más bien es un no quiero, prefiero mataros a duración hasta dejaros exhaustos. Unreal es buena televisión, ácida y divertida, Masterchef no. Sin embargo veo ambas cosas. Pero Unreal la veo porque la disfruto en mi soledad y la veo concentrado, para no perderme nada, ni un solo chascarrillo, sin que ello impida que después pueda comentarla con amigos o recomendarla, cosa que ya he hecho. En cambio Masterchef lo veo porque disfruto hablando de él en directo, no sería capaz de verlo solo, es un programa incapaz de captar tu atención más de 5 minutos, no tiene ritmo alguno.