GAME OF THRONES
Spoilers de momentos clave de la serie hasta el 5x08
The Children (4x10). Dirigido por Alex Graves
Dudé, para esta quinta plaza, entre 2 capítulos dirigidos por Alex Graves la pasada temporada de la serie de Benioff y Weiss (y Martin, claro), The Viper and the Mountain, con su sensacional batalla a vida o muerte y este último episodio de la entrega, The Children. Me decanté finalmente por éste por el reto que supuso para Graves tener que tratar tantas tramas, abordar tantos clímax personales y lograr que el espectador no se perdiera en el tsunami informativo. Quizás nunca se habían acumulado en la serie tantos momentos clave en un solo episodio. Graves sale triunfante del reto imprimiéndole un ritmo endemoniado al capítulo. Regalándonos secuencias fantásticas como el tú a tú entre el Perro y Brienne y siendo conciso e incisivo al contarnos la huida vengativa de Tyrion, con todo su cúmulo de sentimientos encontrados. Graves es un veteranísimo director de televisión, curtido bajo las órdenes de Aaron Sorkin y sus walk and talk, y se nota.
Blackwater (2x09). Dirigido por Neil Marshall
En su primer capítulo de Game Of Thrones, Neil Marshall nos regaló la primera gran exhibición de efectos visuales de la serie, con ese fuego valyrio destrozando la Armada Invencible de Stannis Barathaeon en su asalto a King's Landing, y por lo tanto al Trono de Hierro. El principal encanto de este episodio es que se movió entre dos tramas cocinadas a un fuego muy distinto. Por un lado teníamos la batalla, grandilocuente y espectacular, por otro, a Cersei bebiendo vino y desnudándose emocional y mentalmente ante nuestros ojos, viniéndose abajo a fuego muy lento, previendo que el final estaba muy cerca. Marshall es capaz de hacer la transición entre una y otra historia con soltura, demostrando un don para la planificación en la trama bélica que impresiona.
The Watchers on the Wall (4x09). Dirigido por Neil Marshall
Tras haber recibido el aplauso unánime de los fans, Marshall volvió a la serie dos años después, para dirigir otra vez un penúltimo capítulo. Sin embargo en esta ocasión sólo tuvo que gestionar una trama, el asalto al Muro por parte de los salvajes. De pronto, una de las tramas que menos me gustaban de la serie, la de Jon Snow, se convirtió en algo realmente épico y fascinante. El director inglés, que había dirigido en cine antes una peli de terror, un survivor futurista y una de romanos, demostró otra vez más su gusto visual y su capacidad de planificación. Nos regaló algunos de los enfrentamientos cuerpo a cuerpo mejor dirigidos que yo he visto jamás, más claros, más contundentes. Y se lució con el descomunal plano-secuencia en el que Jon irrumpe en la escaramuza intra-muro.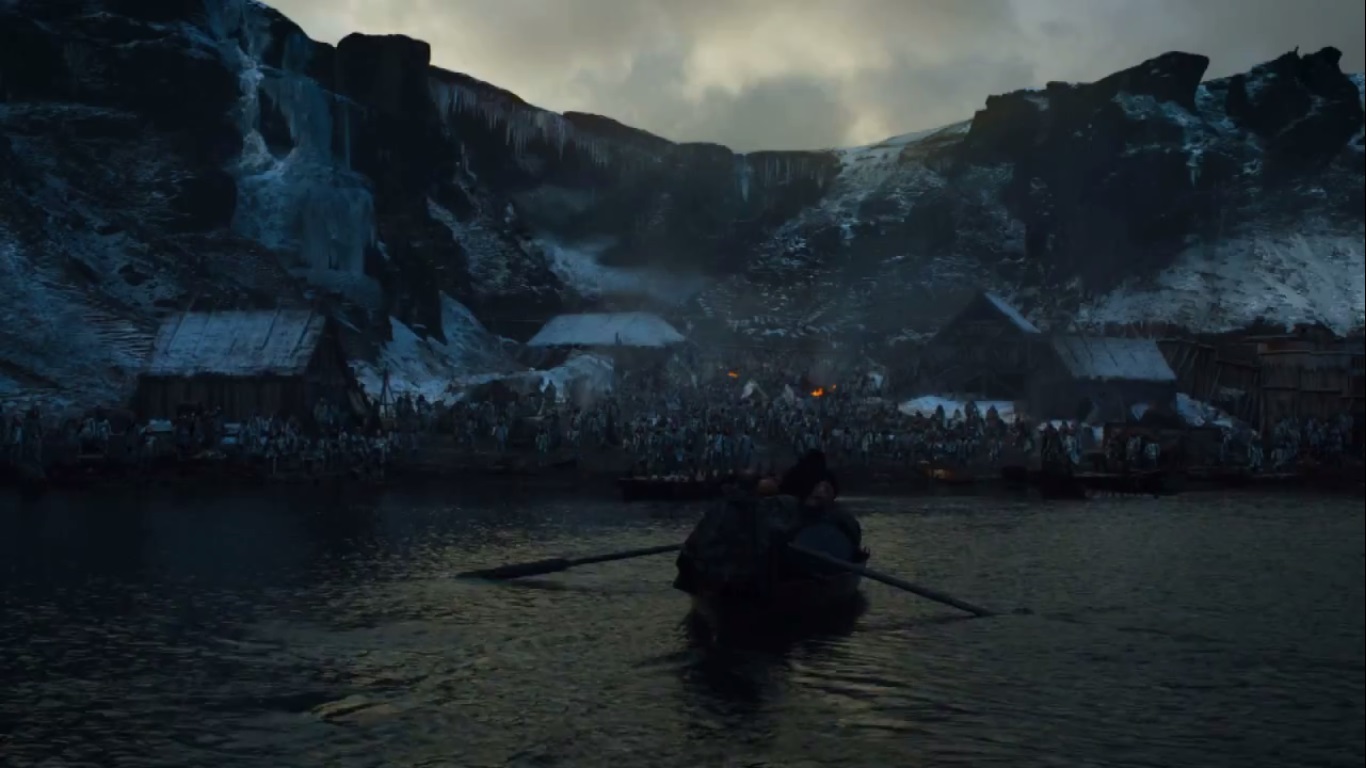 Hardhome (5x08). Dirigido por Miguel Sapochnik
Frente a la belleza que le imprime Marshall a las peleas, Miguel Sapochnik optó en Hardhome por pegarse a la piel de sus personajes, por hacerlas muy sucias y anárquicas. Ya no pelean contra hombres, pelean contra cadáveres renacidos. Ya no hay estrategia posible, simplemente luchar hasta el último aliento por evitar la muerte. La última media hora, con Jon negociando con los salvajes que se unan a él para luchar contra los caminantes blancos, son quizás los 30 minutos mejores dirigidos de la temporada 2014/2015 que está terminando. Un ejercicio brutal de acción y tensión. Antes de salir al aire libre, a la inmensidad nevada Más Allá del Muro, Sapochnik nos había mostrado, en tres pequeñas piezas de cámara a Cersei al borde de la desesperación, a Sansa encontrando un rayo de esperanza y, sobre todo, a Tyrion y Daenerys en un duelo de alta política (y mucho vino). Pasar de un polo a otro con la solvencia con la que lo hace este director, con un film a sus espaldas (Repo Men) y capítulos en series como Banshee o Fringe, tiene un mérito increíble. Desde luego estamos ante un nuevo director de televisión al que hay que tener muy en cuenta.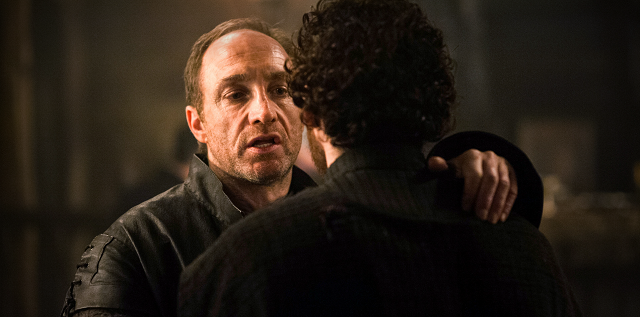 The Rains of Castamere (3x09). Dirigido por David Nutter
Al igual que Graves, David Nutter es un director con un largo historial televisivo a sus espaldas, tanto en las network como en el cable. Hasta recalar en Game Of Thrones, donde ha dirigido 6 capítulos hasta la fecha, su gran obra era haber dirigido 15 capítulos en las primeras temporadas de la sacrosanta X-Files. En aquella serie aprendió a moverse con astucia en los terrenos del misterio: en las sombras, los claroscuros y los ambientes malsanos. Y todo ello lo volcó en este capítulo. Más allá de la Boda Roja, este episodio tiene desde su primer minuto un aroma a fatalidad que te cala hasta los huesos. No sabría explicarlo, pero todo el rato estás presintiendo que algo terrible va a pasar. Y cuando en el banquete se cierran las puertas y suena The Rains of Castamere, sabes que el baño de sangre ha llegado, y que te dolerá. Toda la secuencia de la Boda Roja está dirigida con un gusto (como Catelyn descubre la traición) y un desgarro estremecedores. No nos ahorra momentos terribles (cuando le rajan la barriga a Oona Chaplin), nos destroza el corazón. Es un baño de sangre y odio. Quizás no tenga las grandes secuencias y los planos inmensos de batalla que tienen los tres episodios anteriores, pero me parece que está mejor dirigida, por la atmósfera que consigue y la fantástica forma de narrar que demuestra.