10. Bron/Broen
En verano vi The Bridge, la adaptación yankee de esta serie sueco-danesa (<3) y como me gustó mucho y todo el mundo (entiéndase mi TL) me bombardeó con lo buena que era la origina, decidí hacer trampa y ponerme a ver directamente la segunda temporada. Sí, soy un chico muy malo. El resultado es que Bron/Broen me encantó. El caso (con un poso de terrorismo medioambiental y crítica al sistema productivo occidental) me parece muy interesante, la imposible pareja protagonista también y sobre todo me pareció brillante como son capaces de construirles un mundo y una personalidad compleja a todos los personajes accesorios de la trama criminal. Ole. Nos llevan años de ventaja.
9. The Killing
Si arriba escogí la original sobre la copia, ahora me quedo con la copia porque la original, la danesa (<3) Forbrydelsen, no la he visto aún, aunque le tengo muchas ganas a su segunda y tercera temporadas. Yo soy de esas personas que defendió siempre a The Killing perdonándole las trampas baratas de guion por la atmósfera y la química de los protagonistas. Esta tercera temporada ha elevado el tono (salvo por el derrape final) yendo a lo importante del caso y al fondo de la psicología de Linden y Holder. Netflix la ha resucitado por segunda vez para una última temporada. Gracias.
8. Shameless US
Otro remake yankee, en este caso de una serie británica de culto. Mi gran lugar feliz. Los Gallagher me alegran el corazón mientras se enfangan en el lodo descongelado de Chicago. Hay risas, hay amor, hay humor negro, sexo, muerte, drogas y pobreza cool. No se puede pedir más. Bueno sí, que Fiona e Ian encuentren a alguien que los quiera y los cuide como ellos se merecen.
7. Treme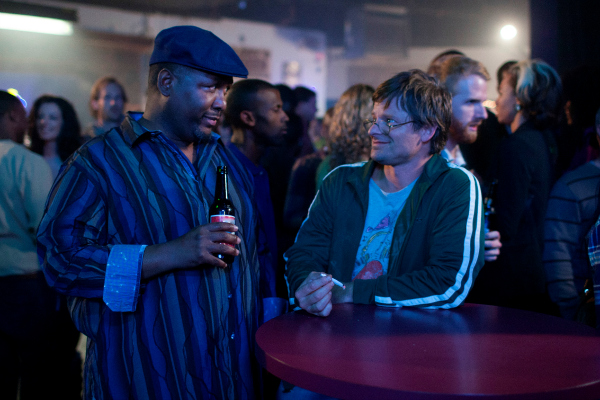 Última temporada de una de mis series favoritas, Treme, una panorámica del New Orleans post-Katrina bañada en música. Una de las series que más me duelen y que más disfruto. Pocas galerías de personajes tan rica y trabajada hemos visto en televisión. Tiene ya un lugar entre las grandes. David Simon, sigue así.
6. House of Cards
Esta terrible trama político-criminal lideró mi clasificación de rookies, aquí se conforma con el sexto puesto, ya se sabe, hay que respetar a nuestros mayores. Pocas series me han atrapado tanto este año, la devoré cual hiena comiendo la carne de su víctima. Frank Underwood estaría orgulloso de mí, no hay ni un solo depredador en la televisión actual a su nivel.